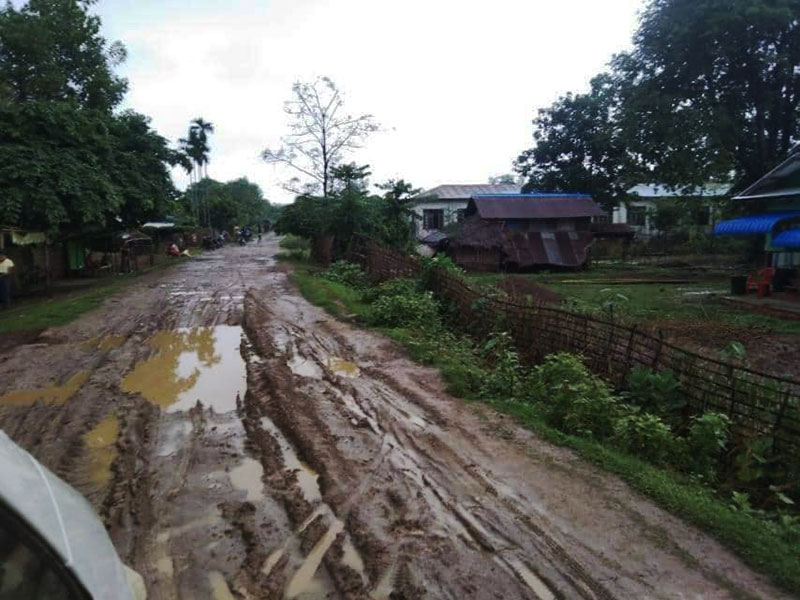 DMG Newsroom
3 June 2022, Buthidaung 
The road linking Angumaw from Rathedaung with Buthidaung has been recently damaged by continuous rain, creating inconveniences for travellers and other drivers. 
The road is crucial for locals from some 40 Arakanese villages and over 10 Muslim villages straddling Rathedaung and Buthidaung townships in the east of the Mayu mountain range, for access to education, healthcare and commerce. 
"The road has been badly damaged so that vehicles and motorbikes can't use it now, seriously affecting the locals. We want the road to be repaired as soon as possible," the administrator of Minpu village in Rathedaung Township, U Soe Win Tun, told DMG. 
U Soe Win said he had asked the township General Administration Department by letter to repair the road, but had not yet received a response. 
The road is around 50 miles long, and the Laung Chaung-Agnumaw stretch is a concrete section stretching over six miles. The Buthidaung-Thapeik Taung section is also concrete and spans nearly six miles, while the rest is a gravel surface that has been badly damaged by seasonal rains. 
The road is badly potholed and filled with rainwater between Laung Chaung and Sin Oh villages, causing convenience for travellers, one bus driver told DMG.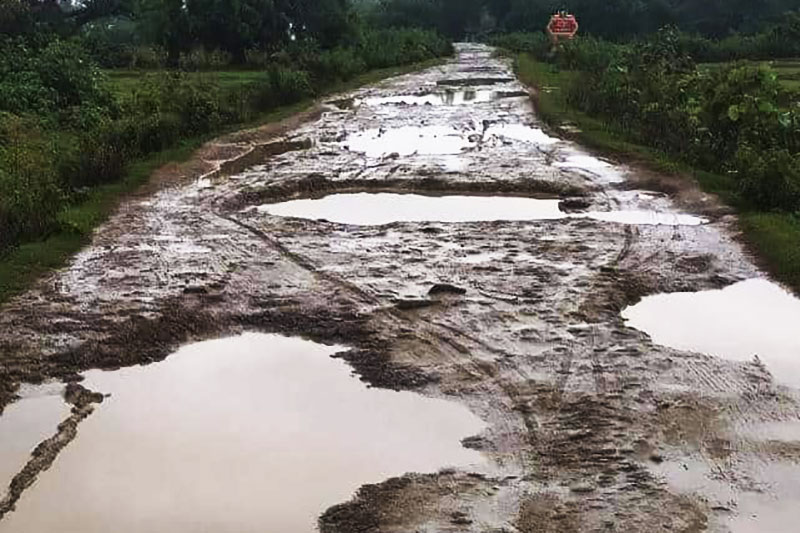 "In previous years, authorities repaired the road before the rainy season. However, no repairs were made this year, and it was as if there were ponds on the road," he said. 
Many passenger buses have suspended operations as people are not travelling due to the poor road conditions, passenger bus driver Ko Khin Win Tun told DMG. 
"Previously, I took 10 passengers in my vehicle. But I can get only five passengers now. And buses have to drive closely so that they can help each other in case a vehicle gets stuck in a big pothole and can't get back on the road," he said. 
As it is not possible to ride motorbikes along the road, locals have to hire vehicles, Ko Hla Htay from Mee Kyaung Yay Thauk village in Rathedaung told DMG. 
DMG was unable to obtain comment from the officials of the Buthidaung Township rural development department. 
The road was built at a cost of K3.3 billion in the 20211-12 fiscal year.