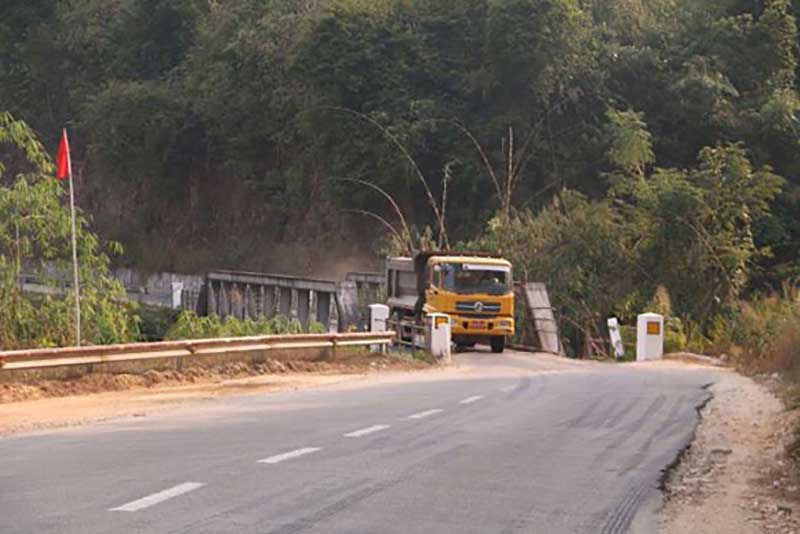 DMG Newsroom
18 June 2022, Dawei, Tanintharyi Region 
The Myanmar military has tightened security along the Tanintharyi-Kawthaung road and in Dawei Township, Tanintharyi Region, since June 16, according to locals. 
Junta soldiers conducted interrogations of passers-by near an administrator's office in Chaunglamu village, along the Tanintharyi-Kawthaung road, on June 16, said a Chaunglamu villager. 
"I don't know why security checks were conducted. The junta soldiers conducted interrogations of passers-by and checked ID cards of the local people," the resident added. 
About 30 junta soldiers were deployed to Chaunglamue village to check the ID cards of local pedestrians and question them. 
Junta troops have also travelled to villages in Dawei and visited each household to check residents against their household registration certificates as well as for overnight guests, according to residents of Dawei. 
"The junta soldiers arrested some suspects who didn't register their names at the village administrator," a resident of Dawei said on condition of anonymity. 
"Security has been tightened by the Myanmar military, but looting is on the rise and security is deteriorating," said a resident of Dawei. 
The military junta has been cracking down on travellers along the Dawei-Tanintharyi-Kawthaung road, and tightening checks on visitors inside Dawei, making travel difficult and frightening, according to locals. 
Tanintharyi Region has also been the scene of frequent clashes between the Myanmar military and local anti-regime groups since the military coup in February 2021.