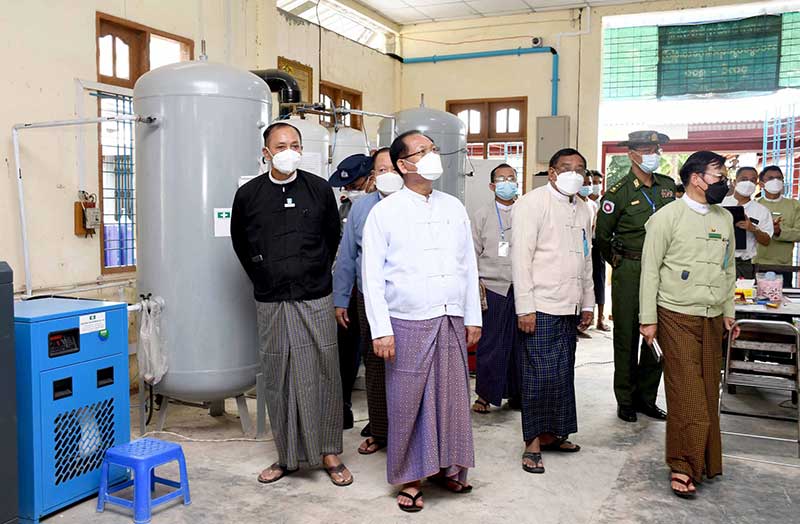 DMG Newsroom
20 June 2022, Sittwe 
A school principal and a teacher were kidnapped by a group of unknown men last week, and the spokesman for the regime's Arakan State Administration Council said he had no knowledge of any developments in the case. 
"I heard they were kidnapped. I don't know other things," spokesman U Hla Thein told DMG. 
Principal U Bo Win and schoolteacher Daw Ohmar Kyaw had travelled to Maungdaw from Thinbaw Hla village on June 16, after they were summoned there by the township education office. They were reportedly kidnapped by a group of men near Kyauk Chaung village, with locals finding personal items that belonged to the teacher as they searched the nearby forest for the missing pair.  
The following day, kidnappers phoned Nanthataung Sayadaw U Sarana, who was leading the search efforts, and demanded a ransom of 5 million Bangladeshi taka ($54,000), the monk told DMG. 
Nanthataung Sayadaw U Sarana said he had called off the search operation as the duo could not be found. The school principal phoned him on Monday and said that both of them were well, added the monk. 
"The principal phoned me and said he is doing well. I topped up his phone up with 5,000 kyats at his request," said the monk. 
DMG was unable to obtain comment from the chief education officers for Maungdaw Township and Arakan State. Relatives of the kidnapped principal and teacher also declined to comment.