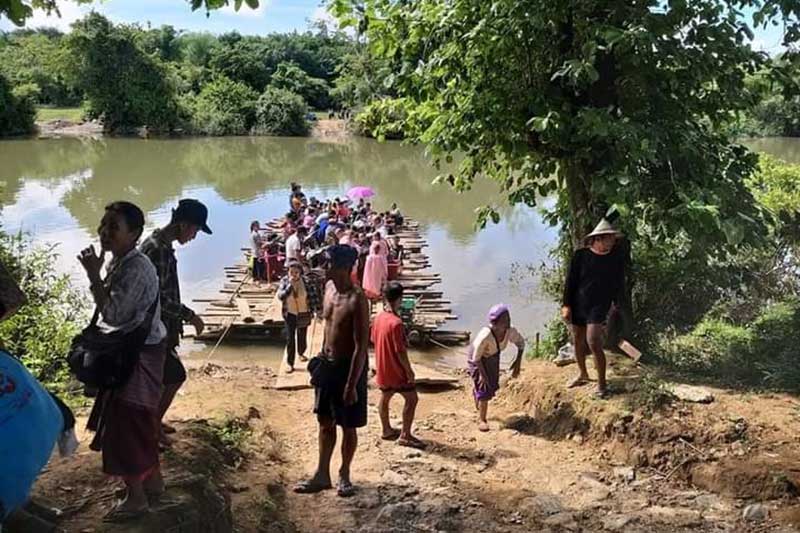 DMG Newsroom
27 June 2022, Kyaukkyi, Bago Region

Tens of thousands of locals have been displaced by fighting between the Karen National Union (KNU) and the Myanmar military in Kyaukkyi and Mone townships, Bago Region, on June 25 and 26.

Clashes erupted between junta troops and a coalition led by Karen National Liberation Army (KNLA), the armed wing of the KNU, when the Myanmar military entered Kyaukkyi and Mone townships controlled by KNLA Brigade 3, according to a source close to the KNU.

"A Myanmar military contingent stormed the villages on June 25-26, causing clashes with the KNLA. Some residents were injured when Myanmar military troops fired artillery shells into the village," the source added.

More than 50 homes and religious buildings were destroyed and as many as 10,500 locals fled to safer locations when regime forces fired artillery shells into 14 villages in Kyaukkyi and Mone townships, according to aid workers.

"More than 50 houses were destroyed and more than 10,000 locals were displaced by the junta's artillery shelling in 14 villages in Kyaukgyi and Mone townships over two days," a relief worker explained.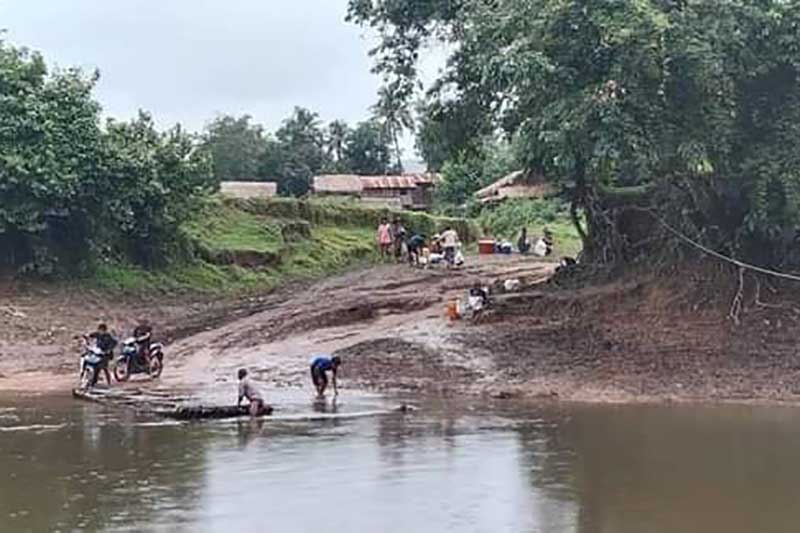 Many locals have reportedly sought safety in the surrounding forests, where food and healthcare services are being provided by local Karen civil society organisations.

"We provided medical treatment to five locals injured in the junta's artillery shelling. The KNU and local CSOs [civil society organisations] furnished the displaced people with food items and healthcare services," a charity worker said.

According to the Karen Human Rights Group (KHRG), more than 30,000 people in areas under the control of KNU Brigade 3 in Shwegyin, Kyaukkyi, Nyaunglebin and Mone townships have been displaced by clashes between the Myanmar military and KNLA coalition forces since the beginning of this year.