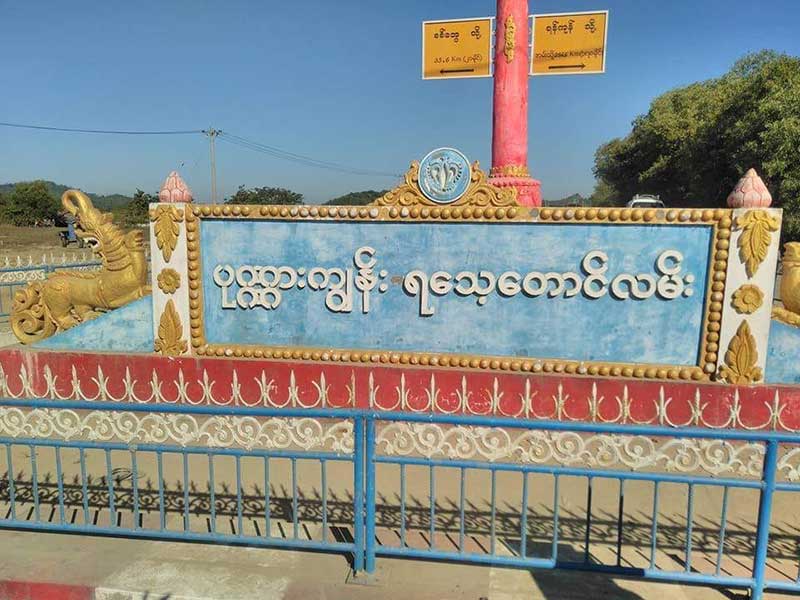 DMG Newsroom
14 July 2022, Ponnagyun 
The Ponnagyun-Rathedaung road, which was closed in mid-June amid military tensions between the Myanmar military and the Arakan Army (AA), has not been reopened yet, leading to difficulties for transporters and local residents. 
The 23-mile-long road has been blocked by the Myanmar military, which set up two security checkpoints near Letwe Sartaik and Peinhnetaw villages, locals said. 
"I have to sell my belongings to buy food because I have no income since the military blocked the road. Who can endure hunger?" said Ko Maung Khin, a resident of Rathedaung Township. 
Due to the closure of the road, the prices of basic foodstuffs and fuel have also risen, with petrol prices up to K3,000 per litre, according to locals. 
"Passengers are not comfortable travelling by waterway, and people do not want to go because it is the rainy season. Passenger buses and trucks are stranded along the road and the grassroots are facing financial difficulties," said Ko San Htone, another resident of Rathedaung. 
The blockade effectively cuts off the only land route from Ponnagyun to Rathedaung, a main road for transporting goods as well. 
Due to the road closure, some locals are travelling between Ponnagyun and Rathedaung by waterway, via Yaychanpyin village.