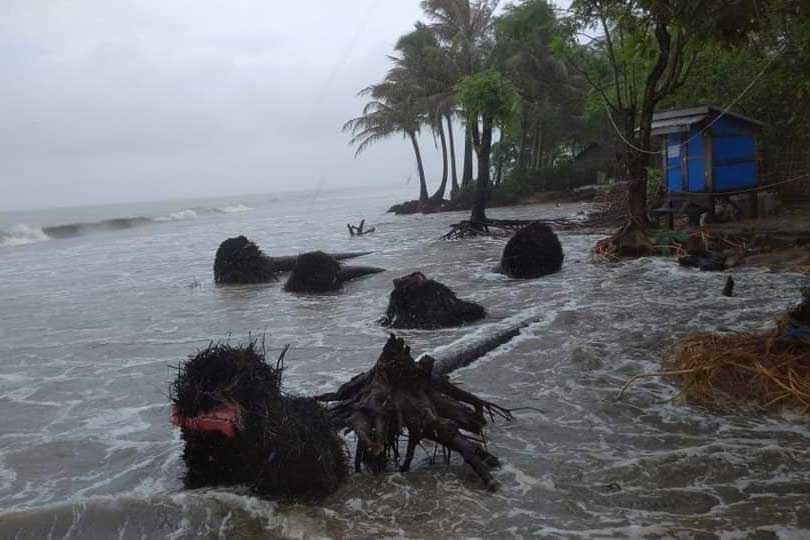 DMG Newsroom
14 July 2022, Pauktaw

Thae Khon village on Myay Ngu Island in Pauktaw Township, Arakan State, has for years suffered from annual shoreline erosion that imposes a heavy financial burden on villagers and threatens the very existence of the settlement, according to local residents.

Three houses collapsed along with part of the shoreline on Wednesday, said residents.

"The rainy season has just begun, and the situation might get worse. Many coconut trees and a few houses collapsed yesterday," said Thae Khon villager Ko Nyi Tun Che.

The village has lost an estimated two-thirds of its original land area over the past decade as the island is eroded by high tides during the monsoon season.

"Houses were swept away by the tide, and people are having troubles as they have lost their shelters. We have faced erosion annually for nearly 10 years now. Only one-third of the original village remains now," said villager Daw Ma Nyunt San.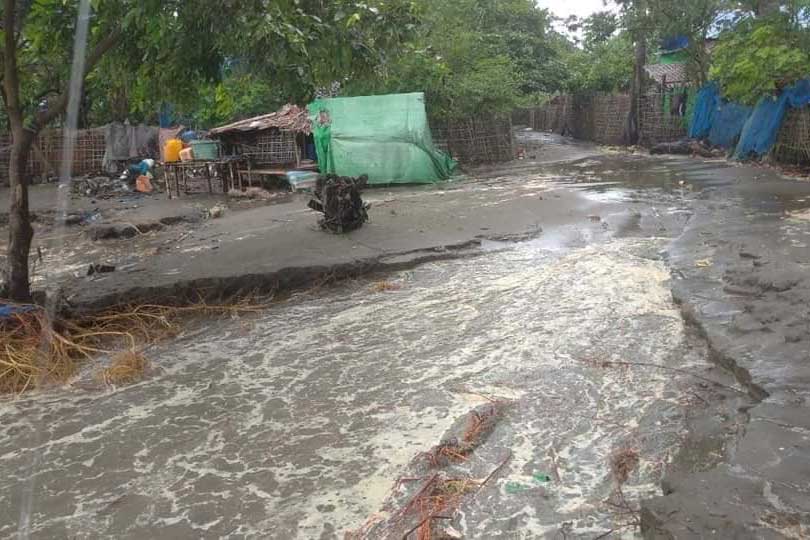 The erosion reportedly began after large-scale sand mining was undertaken for the India-backed deep-sea port project in the Arakan State capital Sittwe, along with dredging of the sea to make way for large ships.

Locals have called on authorities to build a breakwater to prevent further erosion on Myay Ngu Island, also known as West Phayoneka Island.

"Without a breakwater, our village will continue to lose its land to erosion. If this happens for long, residents will move to other places and Thae Khon will vanish," said Daw Ma Nyunt San, who lost her house last year.

A primary school near the water was also lost to the sea, and students have had to move their classrooms to the village monastery.

Some 40 houses were damaged or destroyed by erosion last year, according to residents. The village has around 350 households, with a population of about 1,700.