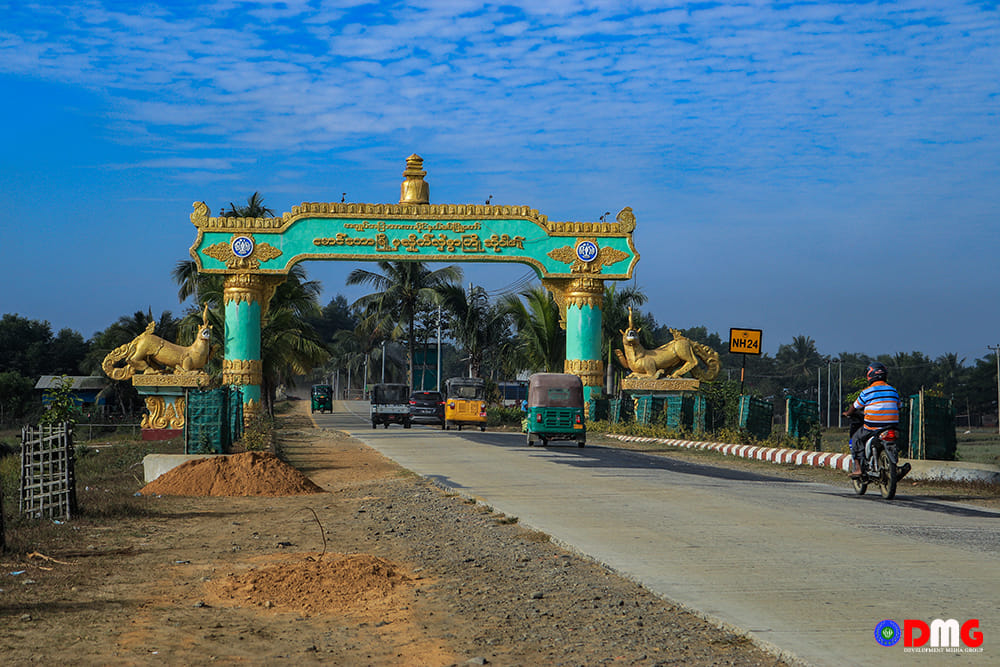 DMG Newsroom
18 July 2022, Maungdaw

A clash broke out between the Myanmar military and an armed group on the Taungpyo road between Tarein and Myawady villages in the northern part of Maungdaw Township, Arakan State, at around 10 a.m. on July 18.

Ma Than Than Win, a resident of Maungdaw Township's Myawady village, said that as of 11 a.m. on Monday, when contacted by DMG, residents were fleeing due to the fighting.

"Gunfire has been heard since this morning. The villagers gathered at the village's school as they were worried about their safety. The villagers are scared and don't know where to flee," she added.

The area where the fighting broke out is only about a 15-minute walk from Myawady village, so many locals there have fled in fear. About 100 people from 60 households in Myawaddy village have left their homes for safer locations.

"Gunfire was heard near the Taungpyo road south of the village. No one dared to go outside due to the fighting. All those who went to work came back home," said U Ein Soe Maung, the administrator of Tarein village.

The Myanmar military, Arakan Army (AA) and Arakan Rohingya Salvation Army (ARSA) are all active in the area where the fighting flared, according to locals. Some locals say Monday's hostilities were between the Myanmar military and ARSA, but DMG was not able to independently confirm this as of press time.

The Myanmar military and the Arakan Army have largely observed an unofficial ceasefire since November 2020. But a handful of clashes have taken place between two sides in recent months amid rising regional tensions.

DMG was unable to obtain comment from Arakan State Security and Border Affairs Minister Colonel Kyaw Thura regarding the fighting on Monday.