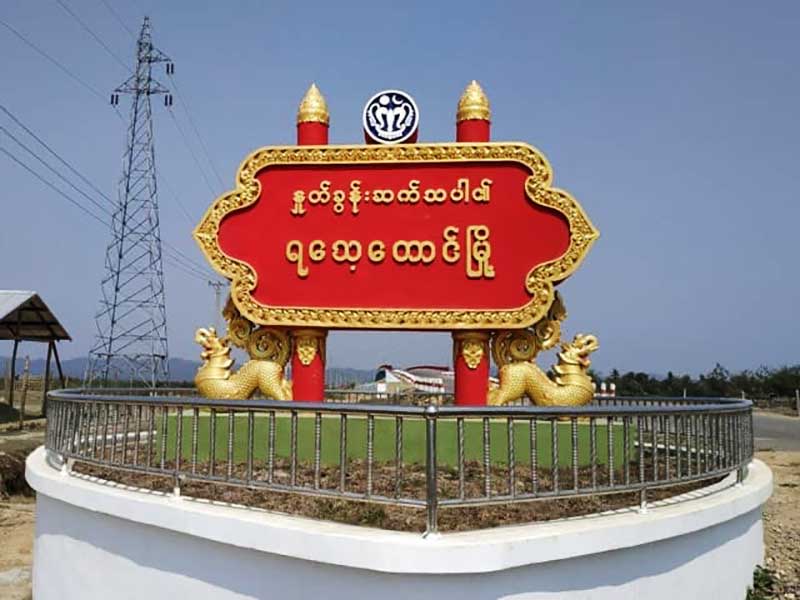 DMG Newsroom
18 July 2022, Rathedaung

Residents of four settlements in Arakan State's Rathedaung Township have fled in fear after scores of Myanmar military soldiers and police officers entered their communities on July 18.

The residents fled to nearby forests and villages after an estimated 100-strong contingent of military and police personnel entered Pyarchaunggyi village and Nga Tauk Tu Chay displacement camp at about 9 a.m. on Monday, locals said.

Residents of Pyarchaunggyi, Pyinkhaung and Ale Ywar Chay villages, and Nga Tauk Tu Chay displacement camp, were uprooted, said a local who declined to be named.

"The junta troops didn't conduct interrogations of residents," the unnamed local added.

"I had to flee while cooking rice as the Myanmar military troops arrived in the village," said Ma Khin Yin, a Pyarchaunggyi villager. "Only the elderly who could not walk were left in the village. We are worried about the safety of the elderly."

Most junta soldiers had since departed but a few remained in the village, said U Ba Nyunt, a resident of Pyinkhaung village in Rathedaung Township.

"Some security personnel are still stationed in the village. Some villagers returned home but some are still hiding. No arrests were made by the Myanmar military," he said.

The military and the Arakan Army (AA) have largely observed an unofficial ceasefire since November 2020, after about two years of sustained fighting in Arakan State.

The AA took advantage of the lull in the fighting and consolidated its control of large parts of Arakan State. It has strengthened its administrative grip — complete with a judicial system and police force separate from the junta's own — over the past year as the Myanmar military has been preoccupied with a burgeoning armed uprising against its 2021 coup across much of the country.

Tensions have been running high in Arakan State in recent months, however, with the regime attempting to contain the AA's influence.