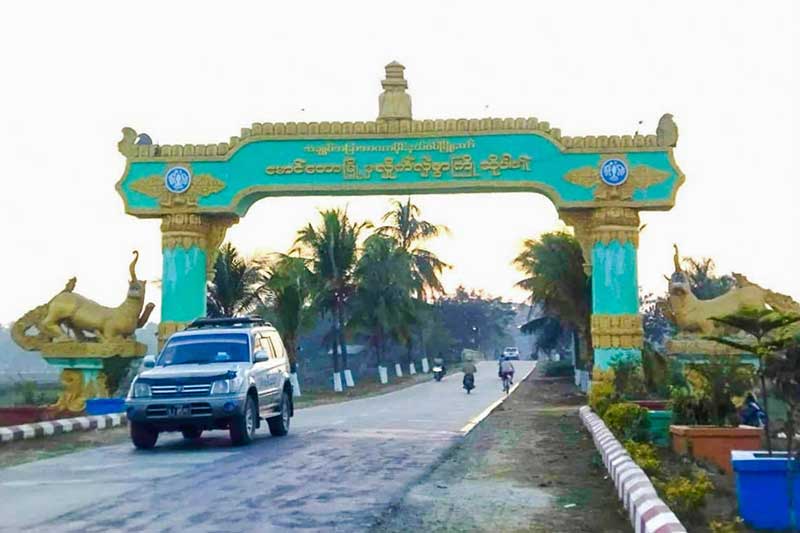 DMG Newsroom
18 July 2022, Maungdaw

The Myanmar regime has imposed travel restrictions on international and local nongovernmental organisations working in Maungdaw Township and other parts of northern Arakan State, according to a spokesman for the state's military government.

Arakan State military council spokesman U Hla Thein told DMG that if NGO and INGO employees travel, they must have permission from the minister of Security and Border Affairs, adding that the current travel restrictions were imposed for regional security.

"NGOs and INGOs have to submit a letter requesting permission from the minister of Security and Border Affairs regarding their travel itinerary. According to the current security situation, there is a limit on how far NGOs and INGO are allowed to travel. Only the minister of Security and Border Affairs will know the details," he said.

"As far as I know, whether it be UNICEF [the UN Children's Fund] or UNOCHA [UN Office for the Coordination of Humanitarian Affairs] or WFP [World Food Programme] that want to travel to some townships in Arakan State, these organisations have to submit a letter to the minister of Security and Border Affairs to obtain permission," U Hla Thein added. "The minister of Security and Border Affairs allows NGOs and INGOs to travel to places where security can be provided."

The spokesman went on to say that the reason for the limitations on travel was that the government would be responsible if something were to happen to NGO and INGO staff. He told DMG to ask the minister for details about which townships are currently covered by the travel restrictions.

DMG phoned Arakan State Minister for Security and Border Affairs Colonel Kyaw Thura for comment, but he could not be reached.

Travel for local and foreign organisations working on regional development and humanitarian aid in Arakan State has reportedly been restricted since July 16.

"The minister for Security and Border Affairs did not allow the travel of NGOs and INGOs because of the bad security situation in northern Maungdaw. Therefore, we had to cancel our upcoming trips," said an unnamed employee from the Myanmar Red Cross Society. "It is not yet known how long the travel ban will last."

A resident of Maungdaw Township's Mingalarnyunt village said the WFP is providing food to villages in the north of Maungdaw that were affected by the military's scorched-earth campaign against the region's Muslim population in 2017, adding that if the travel privileges of these organisations are curtailed, locals may face livelihood difficulties.

"WFP supplies our village with food once a month. The military council has banned the travel of NGOs and INGOs, which may cause difficulties for local residents. Jobs are scarce in the region now," he added.

The Myanmar military and Arakan Army (AA) have largely observed an unofficial ceasefire since November 2022, after two years of often-intense fighting. A handful of clashes have taken place between two sides in recent months, however, amid rising regional tensions.

The AA abducted at least 14 junta soldiers and police officers in Arakan State last month. In response, the regime detained some 50 residents, subsequently releasing some of them but bringing criminal charges against others.