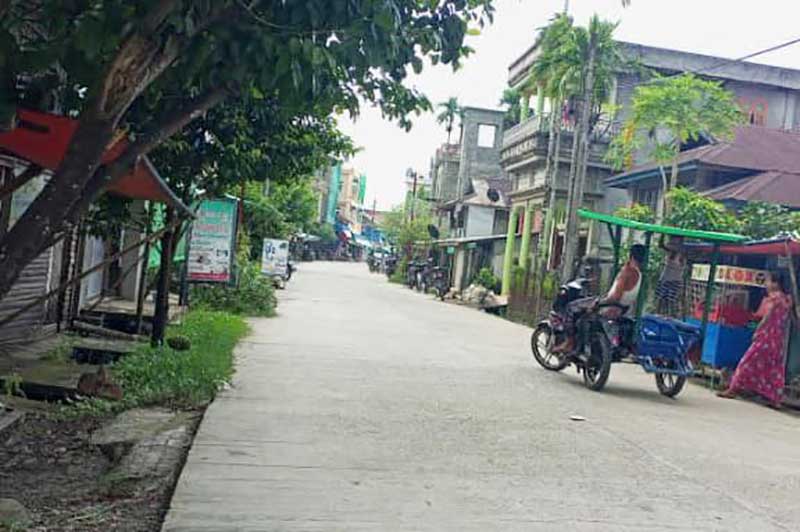 DMG Newsroom
20 July 2022, Rathedaung 
Internally displaced people (IDPs) sheltering at a Buddhist monastery in Rathedaung Township, Arakan State, felt compelled to flee after Myanmar military troops were deployed at the monastery. 
The junta troops have been stationed at Pyi Lone Chan Thar Monastery in Rathedaung since Monday, making makeshift bunkers out of sandbags outside the building. The abbot of the monastery has since vacated the premises. 
"The monk is over 80 years old, and his health is poor," explained a family member of the abbot. "When I sent meals this morning, I learnt that he was not at the monastery. He might be concerned as they [junta soldiers] are deployed at the monastery." 
When DMG contacted the cellphone of the abbot, an individual who was not the monk answered and said a group of laypeople had moved him from the monastery out of concern for his health, and they were still looking for an alternative monastery where the monk could stay.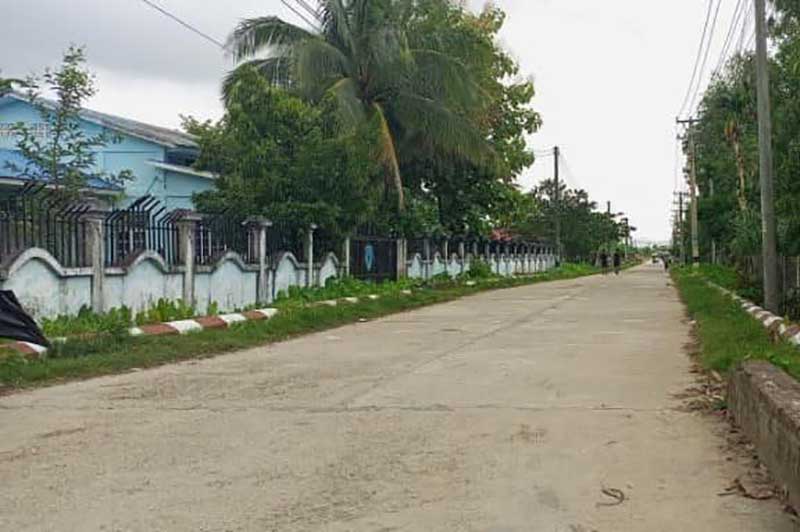 The person who answered the phone said there had been about 40 IDPs taking shelter at the monastery, most of whom have fled since Monday. 
"We fled out of fear after the soldiers arrived. Some left through the back door of the monastery, and some took the front door," said an IDP who asked for anonymity. "They [junta soldiers] told us not to worry. But we dare not stay while they are present there." 
The junta troops are currently staying at a religious hall within the monastery compound, while some IDPs that fled the monastery are staying at the homes of relatives and friends, said a female IDP. 
"We were staying there because of the clashes at our place," said another IDP who asked for anonymity. "But they [Myanmar military soldiers] have come again, and we dare not stay."
The Myanmar regime has imposed tight security checks in Rathedaung since Tuesday evening, said a local resident.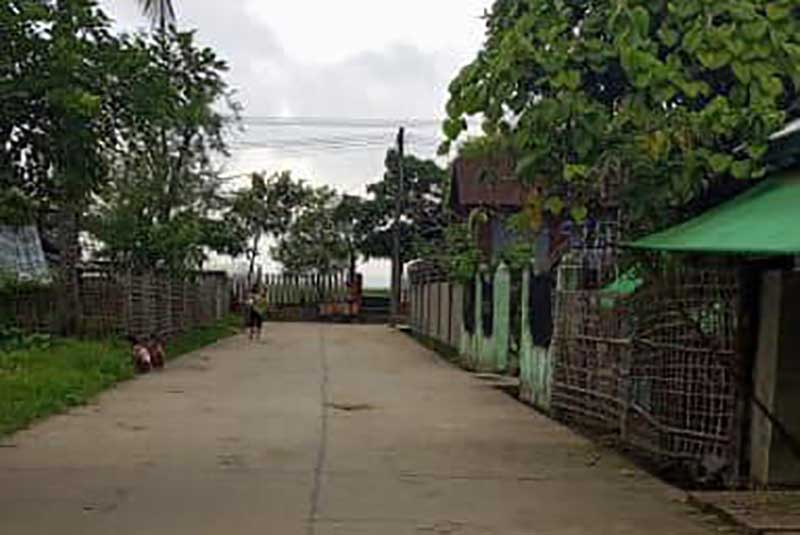 "They searched some houses yesterday, and attempted to break into some unoccupied houses. They were present in some parts of the town today. So, we are concerned," said the resident. 
U Myat Tun, director of the Arakan Human Rights Defenders and Promoters Association, said it is unacceptable that the military has deployed its troops at a monastery. 
"They have said during press conferences that they don't deploy at pagodas. But in reality, their troops are deployed at [religious sites including] Maha Myat Muni Pagoda, which is one of the most sacred sites of the Arakanese people," he said. "It is unacceptable. It is even more unacceptable that they deploy troops at an IDP shelter." 
Residents from some villages in Rathedaung Township have also fled their homes this week due to junta troop movements in and around their villages. 
The Arakan Army on Tuesday released a statement warning that fresh clashes could happen at any time in Arakan State because the regime continues to engage in provocations.