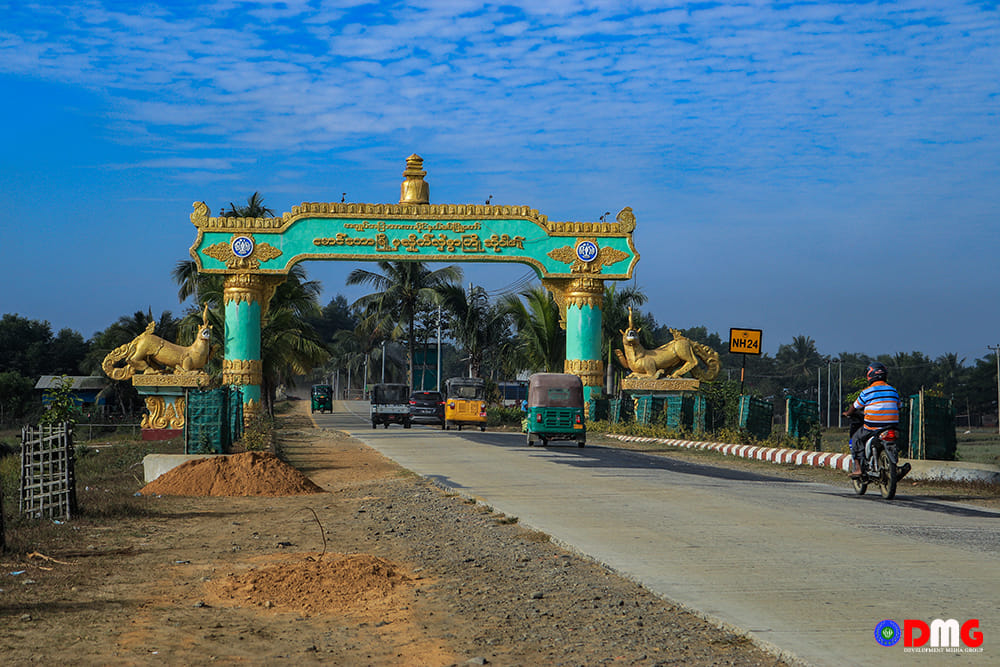 DMG Newsroom
28 July 2022, Maungdaw 
Local and international nongovernmental organisations (NGOs) were allowed on Thursday to once again supply relief aid to villages in northern Maungdaw Township, Arakan State, but Myanmar's military regime has imposed a limit on the amount of supplies permitted, according to the manager of one NGO who asked for anonymity. 
The NGOs were only allowed to supply 10 days' worth of supplies, the aid worker told DMG. 
Some local and international NGOs went to Maungdaw carrying relief supplies to last a month, but they were turned away by border guard police in Kyee Kan Pyin, and were told of the 10-day limit. 
"Villagers may go hungry as we are only allowed to supply food for 10 days. NGOs can't travel there every 10 days. They will have to seek the approval of the Arakan State administration council again if they are to send supplies again," he said. 
The regime imposed travel restrictions in Maungdaw after its troops clashed with the Arakan Army (AA) on July 18 in northern parts of the township, also barring local and international NGOs from travelling to the area.  
Locals have reported facing food shortages in the days since. 
No new clashes have been reported since, but locals are afraid to go out to earn their livelihoods, said Ma Than Than Win from Myawady village. 
"Previously, we got relief supplies from the World Food Programme [WFP], but travel restrictions have blocked food supplies to us. Farmers dare not work on their farms, and those who are dependent on daily wages to survive are also struggling," she said.
Local and international aid agencies including the WFP have been providing relief supplies including rice, oil, salt, soap and baby formula for villages in northern Maungdaw affected by the conflicts of 2016 and 2017. 
"The people have nothing to do with the fighting," said former Maungdaw Township lawmaker U Maung Ohn. "If they [Myanmar's military regime] have taken power, they are responsible for ensuring the wellbeing of people in every respect, from livelihoods and health to education. Their restrictions will only deprive people. This is unacceptable." 
The military on Thursday also reopened roads in northern Maungdaw that had been closed since July 18. 
Bus driver Ko Nyi Che from Kyein Chaung village said: "Roads in northern Maungdaw were reopened this morning. I drove on those roads today. There were no checks." 
Locals from around 20 villages in northern Maungdaw Township suffered shortages due to the regime's blockading of some roads. "We don't have markets in northern Maungdaw, and we have to buy food from Maungdaw town daily," said a resident of Thet Kaing Nyar village. 
Fighting between the military and the AA took place at two separate locations in Maungdaw Township on July 18. The AA said 14 junta personnel were captured in the fighting, and Myanmar military weapons and ammunition were seized.