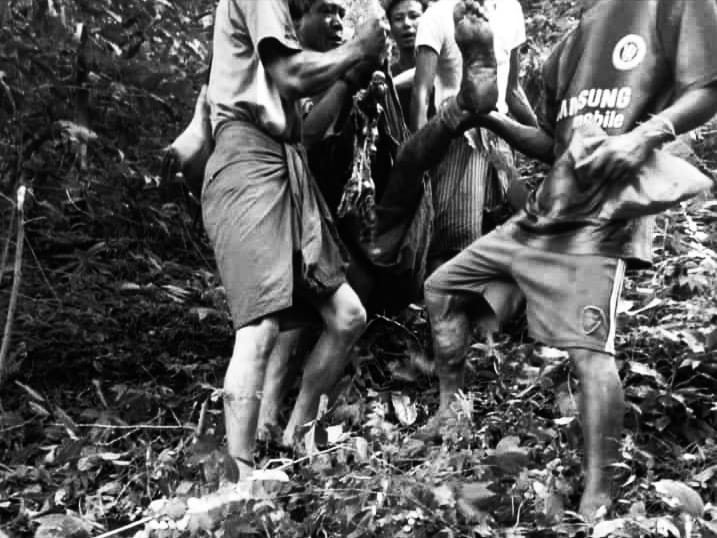 DMG Newsroom
5 August 2022, Minbya

An elderly man from Ngasinyaine Chaung village in Arakan State's Minbya Township was severely injured in a landmine explosion on Friday morning.

The victim has been identified as U Shwe Sein Maung, 70. He was injured after stepping on a landmine while going to Myaunggyi Dam, about one mile from the village, at around 7 a.m. on August 5, according to Ko Kyaw Htoo, a resident of Ngasinyaine Chaung village.

"There were some motorbike taxi drivers on the road when he went to a hill to cut down the trees. Motorbike taxi drivers found him with multiple injuries after they heard an explosion on the hill," he told DMG.

As a result of the landmine explosion, the victim suffered a slash wound on his right foot and lesser injuries over much of his body.

"The victim was seriously wounded in the landmine blast. Fearing that something might happen after he bled too much, we took him to Minbya Hospital by car from the village," Ko Kyaw Htoo explained.

Maung Hla Tun, a 25-year-old local man from Ahtet Khacheemyaung village in Arakan State's Minbya Township, was severely injured in a landmine blast when he, along with another man, went to a hill near the village to cut bamboo on July 3.

Though the conflict between the military and Arakan Army came to a halt toward the end of 2020, landmine casualties in Arakan State have continued with regularity in the months since.

As of August 5, six people had been killed and 21 others injured in encounters with landmines and explosive remnants of war (ERWs) in Arakan State so far this year, according to the Rakhine Ethnics Congress.