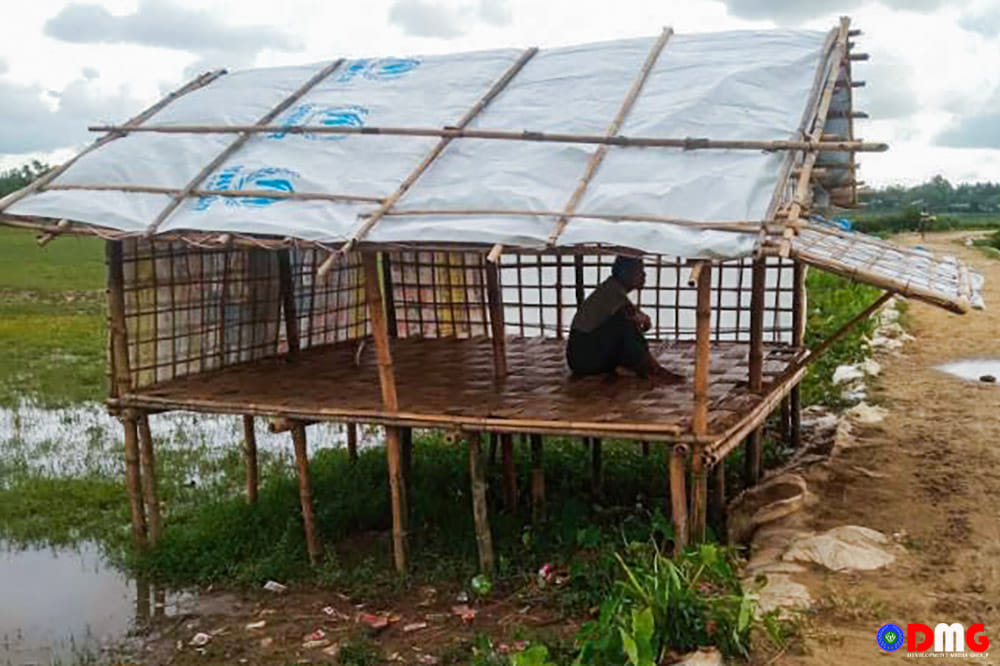 DMG Newsroom
5 August 2022, Sittwe

Myanmar's military regime has forced residents of Muslim villages in Sittwe, the capital of Arakan State, to keep alternating overnight watches in their villages, a mandate that is particularly affecting casual workers.

The majority of residents in the villages engage in farming, run small shops or do casual jobs to earn a living.

Adul Saleem, who is in charge of Palin Pyin village, said casual labourers can't go to work the day after they stand for an overnight watch shift.

"We have to keep watch overnight from 8 p.m. to 6 a.m. alternately. Some have to do physical work the whole day, and when they have to keep watch overnight, they are too tired to go to work the next day, and they don't earn wages that day," he explained.

Some households that only have elderly persons have to hire others for K5,000 to keep watch on their behalf when their scheduled shift comes around.

Since around the end of July, Myanmar junta soldiers have told residents in Muslim villages to keep watch over their villages from dusk until dawn.

Villagers from at least nine Muslim villages in Sittwe were told to keep watch overnight, ostensibly for village security, despite the fact that there are junta and police outposts near their villages.

"It is not OK for us to keep watch overnight. It is peaceful in our village," said a Muslim villager who asked not to be named.

Villagers have been told to erect three guard posts in each village, with 10 villagers assigned to each guard post. Lists of those who will keep watch overnight must be reported to junta soldiers, according to an administrator from Nga Pun Gyi village in Sittwe who asked for anonymity.

"We don't know how long we will have to do this. In a guard post, five have to patrol around the village, and five others have to stay at the guard post. Our health will be affected if we have to do this for long," he said.

DMG was unable to obtain comment from Arakan State Security and Border Affairs Minister Colonel Kyaw Thura. The regime has also warned some Muslim villages in some Arakan State townships to steer clear of the Arakan Army.