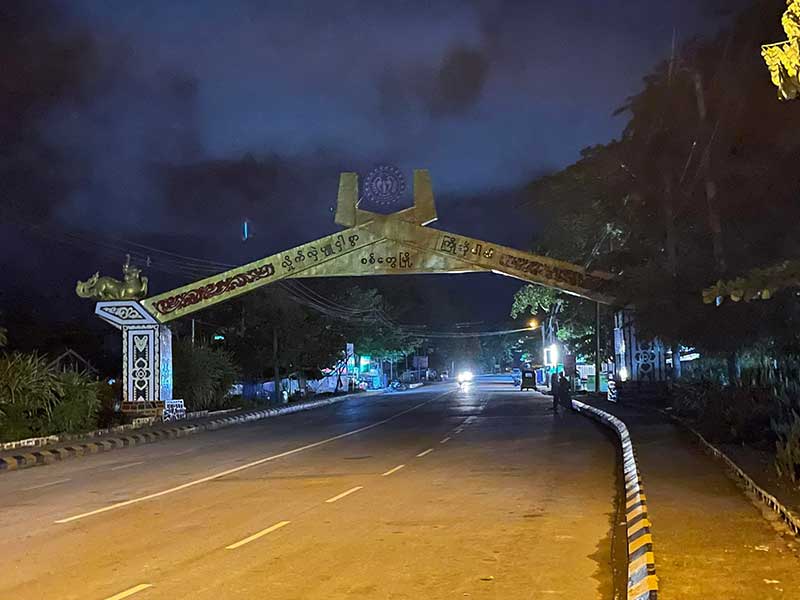 DMG Newsroom
5 August 2022, Sittwe

Residents in the Arakan State capital Sittwe say they are living on edge as the Myanmar military often checks for overnight guests.

Junta security forces also frequently search for overnight guests in some of Sittwe Township's villages.

Around 80 Myanmar regime soldiers, police and firefighters checked for overnight guests in Sittwe's Mingan ward on Thursday night.

"They [regime soldiers] checked for overnight guests in the ward. I closed the doors because I didn't know they would check," said a resident who did not want to be named for security reasons. "They checked the household certificate and even cupboards in the home."

"We were worried because they appeared suddenly at night," said another resident who also did not want to be named for security reasons. "When the soldiers held guns and searched as if they were looking for a culprit, the children in my house were scared and crying."

Another local man from Mingan ward said the military should check for overnight guests together with respective ward administrators. It is not the responsibility of the military to make such checks, he added.

"The military checks overnight guests as they want. Only administrators are responsible for peace and stability and rule of law in their respective areas," the Mingan resident told DMG.

"If the military checks for overnight guests, they must be accompanied by administrators of the respective wards and villages, and immigration officials," said U Aung Thaung Shwe, a former Arakan State lawmaker. "There are also laws on human rights and freedom. Since the military regime does whatever they want, these actions are their routine actions."

Military tensions have been running high in Arakan State, with the Myanmar military and Arakan Army recently engaged in intermittent clashes.