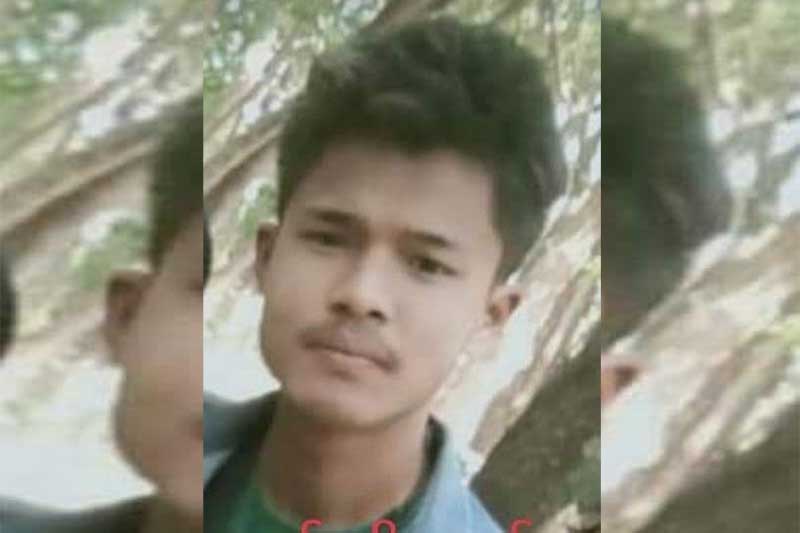 DMG Newsroom
6 August 2022, Kyaukphyu

Ko Tin Myo Tun, a 24-year-old man from Sabeichaung village near Sanae town in Arakan State, who was detained by the Myanmar military, has been charged with incitement under Section 505(a) of the Penal Code, according to family members.

Family members said they had been informed through the village administrator that Ko Tin Myo Tun would appear before the Kyaukphyu Township Court on August 12.

"My husband is currently held at Kyaukphyu Prison, but I have not been allowed to meet him yet," said Ma Aye Thein, the wife of Ko Tin Myo Tun.

Ko Tin Myo Tun was taken from his home by junta soldiers on July 24, on suspicion of having ties to the Arakan Army (AA).

He was reportedly beaten by security personnel in front of family members when he was arrested. Family members said they have not been able to see him in person and do not know what is going on, and are worried about his safety.

Ko Tin Myo Tun earns a living as a farmer and has no ties to the Arakan Army, said his mother Daw Ma Kyaw Nyunt.

"He has nothing to do with the Arakan Army and makes a living as a farmer. He has cerebral palsy and we are worried about his health. It is an unfair accusation to say that he is related to the Arakan Army," she added.

She said family members could not afford to hire a lawyer to represent Ko Tin Myo Tun at trial.

Thirteen residents of Kyaukphyu Township's Sanae town and surrounding villages were arrested on suspicion after men in plainclothes abducted a police officer at a local market on July 24.

Twelve out of the 13 have been released, but Ko Tin Myo Tun remains held at Kyaukphyu Prison awaiting trial.