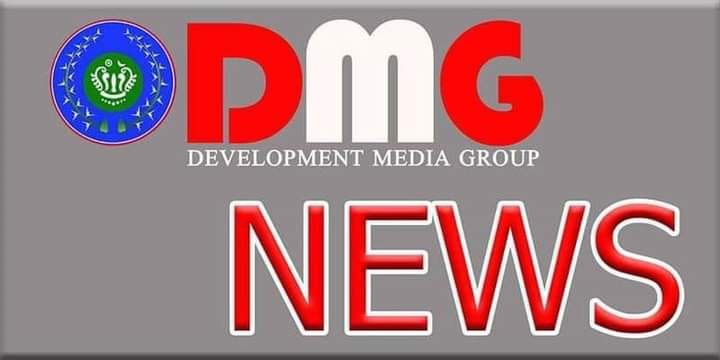 1 August
• Local residents and civil society organisations (CSOs) in Arakan State have reported a rise in crimes, saying the worrying trend is the result of weak rule of law.
• More internally displaced people (IDPs) in Arakan State are leaving displacement camps to seek jobs abroad as conditions at the camps have deteriorated and inhabitants view their futures in increasingly grim terms if they remain.
• Junta soldiers and police who have been stationed in the vicinity of the Mahamuni Buddha image in Kyauktaw arrested a resident of Thayettapin village and two others, according to family members.
• The Myanmar military has warned local residents in Manaung Township to steer clear of the Arakan Army (AA), and not to support the ethnic armed group.
• Senior General Min Aung Hlaing acknowledged that ASEAN's Five-Point Consensus on Myanmar could not be implemented last year, with the coup leader citing the Covid-19 pandemic and political instability in the war-torn Southeast Asian nation.
• A police sergeant was detained by members of the Arakan Army in Maei town, part of Taungup Township, locals said. The detainee was identified as Police Sergeant Tun Shwe Maung, 50.

2 August
• Family members have not been allowed to see four men from northern Maungdaw Township, including a village administrator and another local official, who were arrested by the Myanmar military some two weeks ago.
• The dead body of a teenage girl and a severely injured young woman were reportedly found along a road near Sharphyukwin village in Gwa Township.
• Junta chief Min Aung Hlaing invited ethnic armed organisations (EAOs) in the country to peace talks for the third time since April.
• The Myanmar military and Arakan Army (AA) clashed in Chin State's Paletwa Township and Arakan State's Maungdaw Township, according to local residents, with two students reportedly killed by artillery fire in the Chin State hostilities.
• Oysters farmed in Arakan State are fetching good prices due to increased demand from Yangon and other parts of Myanmar, according to local oyster breeders.
• A Grade 5 student in Kudohseik village, part of Kyaukphyu Township, was struck dead by lightning, according to locals.
• Lieutenant Colonel Khaing Paw Lin, an executive committee member of Arakan Liberation Party (ALP), and a Grade 8 student were taken from their home by members of the United League of Arakan/Arakan Army (ULA/AA) in the Arakan State capital Sittwe, an ALP official said.

3 August
• The Myanmar junta's Ministry of Natural Resources and Environmental Conservation said a male elephant recently born in Taungup Township is a white elephant.
• The Arakan Army (AA) corroborated earlier reports that two students were killed and others were injured when the Myanmar military fired shots at a ferry transporting students along the Kaladan River in Chin State's Paletwa Township.
• The United Nations Office for the Coordination of Humanitarian Affairs (UNOCHA) in Myanmar warned of limitations in providing assistance to those who have fled their homes due to fighting between the military and anti-regime armed groups in the country.
• More than 200 Myanmar nationals who were fraudulently brought to Thailand by a human trafficker were reportedly trapped in Ranong.
• The Arakan Liberation Party (ALP) and Myanmar military junta arrested three people including a 100-household head in Sittwe's Setyonsu Ward, the Arakan Army said.
• The dead body of a Buddhist monk was found at the View Point Resort in Sittwe.

4 August
• The second court hearing of an Arakanese man who is the primary suspect in the murder of a Thai citizen on the Thailand-Malaysia border will be held on August 9, according to migrant rights activist helping the defendant.
• Amid renewed tensions between the Myanmar military and Arakan Army (AA) in Arakan State, the junta has been handing down prison terms to those facing charges of terrorism related to the Arakanese ethnic armed group.
• Myanmar's military regime denied Arakan Army accusations that it fired upon a school ferryboat this week, killing two students.
• Crimes such as theft, robbery, and murder have been increasing in Sittwe, the capital of Arakan state, day by day, raising concern among the public.

5 August
• An elderly man from Ngasinyaine Chaung village in Minbya Township was severely injured in a landmine explosion.
• Myanmar's military regime forced residents of Muslim villages in Sittwe to keep alternating overnight watches in their villages, a mandate that is particularly affecting casual workers.
• The renovation of columns at the Mahamuni Buddha Temple in Kyauktaw Township has been delayed by rising military tensions between the Myanmar military and the Arakan Army (AA), according to the religious site's board of trustees.
• Residents in Sittwe say they are living on edge as the Myanmar military often checks for overnight guests.
• A wild elephant destroyed some houses in Zedi Pyin village, Rathedaung Township, according to local residents.
• Two residents from the Arakan State capital Sittwe who were detained by Myanmar's military regime for "being unable to give a satisfactory explanation about why they were loitering at night" were sentenced to one month in prison, according to family members.

6 August
• Ko Tin Myo Tun, a 24-year-old man from Sabeichaung village near Sanae town in Arakan State, who was detained by the Myanmar military, has been charged with incitement under Section 505(a) of the Penal Code, according to family members.
• Myanmar's military regime changed the reference exchange rate from 1,850 kyats to 2,100 kyats per dollar, which will lead to a further increase in the prices of imported goods and further appreciation of the US dollar on the open market, said business owners.
• Cambodian Foreign Minister Prak Sokhonn said the ASEAN regional bloc has decided to ban Burmese military generals from attending ASEAN meetings as long as the country's peace process does not show any progress.
• The Myanmar military's Light Infantry Battalion No. 289 blockaded both land and water routes in Chin State's Paletwa Township, where clashes flared between regime forces and the Arakan Army, according to locals.
• The Nippon Foundation donated rice bags to Arakanese displaced people through their respective representatives since April 2022 as humanitarian aid, but these rice bags have not yet reached most of the IDPs.

7 August
• Power outages are causing more hardship to people in Arakan State and they are questioning such daily blackouts.
• Rice producers and businessmen say that the price of rice in Arakan State may continue to rise.
• Criticism has been rising over the military junta's announcement that, starting from August, government employees will receive 4 percent of their rent allowances for unmarried employees and 8 percent for married employees, depending on the salary they receive.