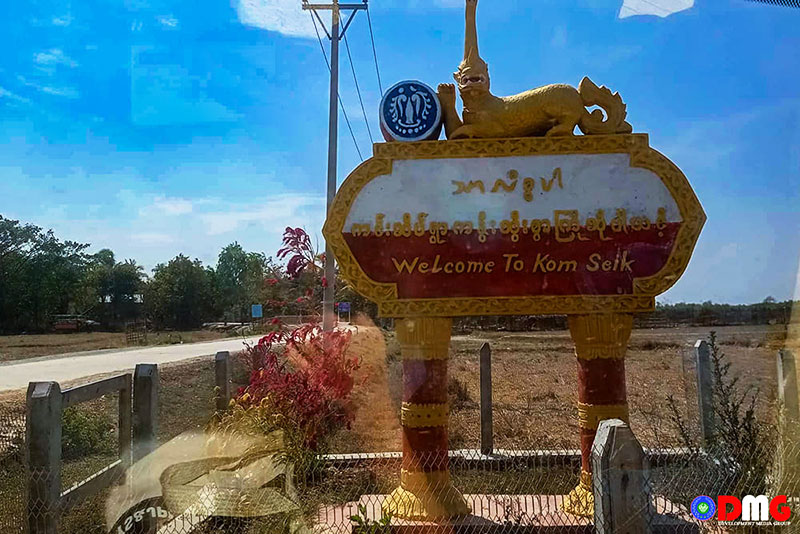 DMG Newsroom
29 August 2022, Mrauk-U

Mrauk-U Township, Arakan State, became the latest flashpoint in escalating hostilities between Myanmar's military regime and the Arakan Army (AA) when the two sides clashed there on Sunday and three civilians, including a 4-year-old child, were killed.

The three residents of Kin Seik village died when the junta's Light Infantry Battalion Nos. 377 and 540, based in Mrauk-U town, fired around 30 shells toward the village following a skirmish with the AA near neighbouring Lekka village, according to local residents. Five other civilians were also injured in the bombardment.

The Arakan Army (AA) called the shelling a deliberate attack against civilians.

"They [the Myanmar military] are depraved to target civilians," AA spokesman U Khaing Thukha said. "They will have to pay for their war crimes."

The preceding skirmish occurred on Sunday afternoon near Lekka village after junta troops approached an AA base there, according to U Khaing Thukha.

Residents of Kin Seik village have since fled to the homes of relatives or to monasteries in the town of Mrauk-U town. "We villagers dare not stay at the village after the incident. I am at a monastery," said a community elder from Kin Seik.

The Arakan Students Union has also condemned the junta's deadly shelling of the village.

Earlier, a clash broke out between the military and Arakan Army at a location between Lekka, Buywet Manhyo and Autkantha villages in Mrauk-U Township, prompting thousands of locals from six villages in the surrounding area to flee to safer places.

The clash erupted after a 100-strong military contingent coming from Lin Mway Hill was engaged by the Arakan Army at a location between Lekka and Buywet Manhyo villages, locals said.

"More than 100 Myanmar military troops entered Tin Nyo, Lekka and Buywet Manhyo villages and encountered a landmine attack along the route they marched," said a resident of Waithali village. "The junta soldiers indiscriminately fired heavy weapons and small arms into the villages."

Residents of Buywet Manhyo village left their homes after dozens of regime troops entered Buywet Manhyo village, said Ko Hsan Myint Htay, a local man.

"All residents fled to safer locations as the junta soldiers were deployed in Buywet Manhyo village. Military tensions between the military and AA are still running high. Locals will face livelihood hardships in the long run due to military tensions," he added.

In total, an estimated 2,000 locals from Lekka, Buywet Manhyo, Phayargyi, Pauktawpyin, Waithali, Autkantha and a handful of other villages were reportedly displaced by Sunday's fighting, which lasted about three hours.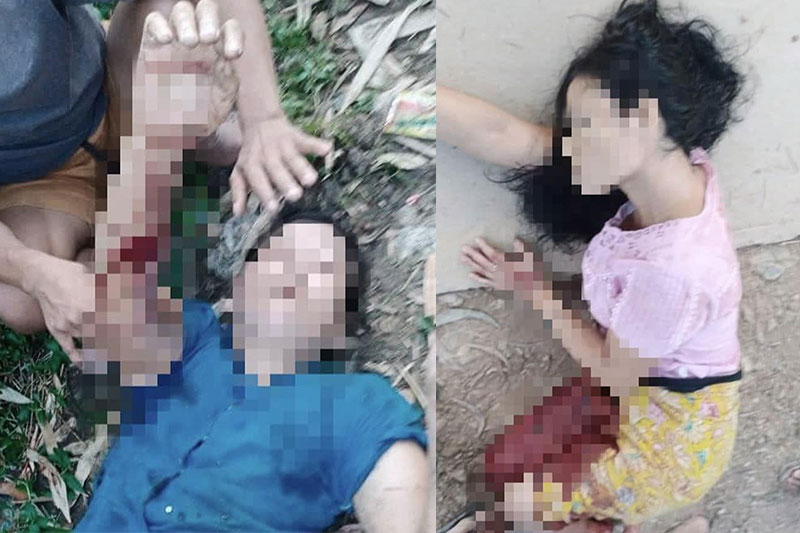 "Residents from other villages fled to nearby villages but locals from our village fled to the forest because the village is located near the road. We are facing many difficulties," said Ko Ain Sauk Tun, a resident of Lekka village.

The displaced people need shelter and food, said an official from a civil society organisation assisting those uprooted.

"We have provided food supplies to them with donations we had solicited from well-wishers. However, we won't be able to feed them in the long-run, and they will also need shelters. I would like to urge people to help them," he said.

DMG was unable to obtain comment from junta spokesman Major-General Zaw Min Tun or Arakan State Security and Border Affairs Minister Colonel Kyaw Thura regarding Sunday's hostilities and the fatal shelling that the regime has been accused of perpetrating.

Meanwhile, bus lines halted operations in Mrauk-U Township following the fighting on Sunday, with the suspension also affecting routes connecting Mrauk-U town to the Arakan State capital Sittwe.

"Almost all the bus drivers did not drive today and only around two vehicles left for emergencies," said one driver. "No one has imposed restrictions on road travel, but we are not driving because of concerns for our safety. Vehicles from other townships also didn't come to Mrauk-U. We might not drive until tensions de-escalate in the area."

Around 50 junta soldiers departed Buywet Manyo and Waithali villages on Monday morning, and were seen near Oak Paw Kan village before noon, according to an eyewitness.

"They walked along the road from Buywet Manyo toward Mrauk-U town, and stopped by Oak Paw Kan village. Some entered the village. Military tensions remain high in the town, and we don't know when a new clash will happen," he said.

Only a few shops were open on Monday at the Mrauk-U Township central market, with shoppers also sparse.