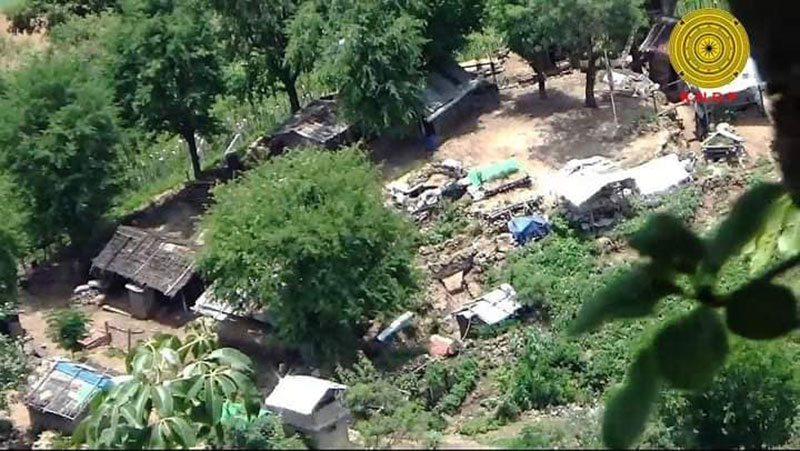 DMG Newsroom
3 September 2022, Sittwe

There were a total of 46 clashes between junta troops and an anti-regime coalition led by the Karenni Nationalities Defence Force (KNDF) in Kayah (Karenni) State in the second half of August, the Karenni resistance group reported on Thursday.

Five civilians were killed, and nine houses and a clinic were damaged in those clashes, it said.

The fighting broke out after more than 600 junta troops carried out operations in Hpruso, Loikaw and Demoso townships on August 16, said the KNDF.

The regime carried out eight airstrikes between August 16 and August 30, and three houses and a clinic were damaged in one village, while four houses and a pagoda were damaged in another, according to a KNDF source.

"More than 600 junta troops marched into the state to establish a foothold in Loikaw, Demoso and Pekon [townships]. As we clashed with them, the regime carried out air raids with fighter jets and helicopters," said the source. "Demoso was hit hardest in terms of damage to houses. A clinic that provides healthcare for internally displaced people and a pagoda were damaged."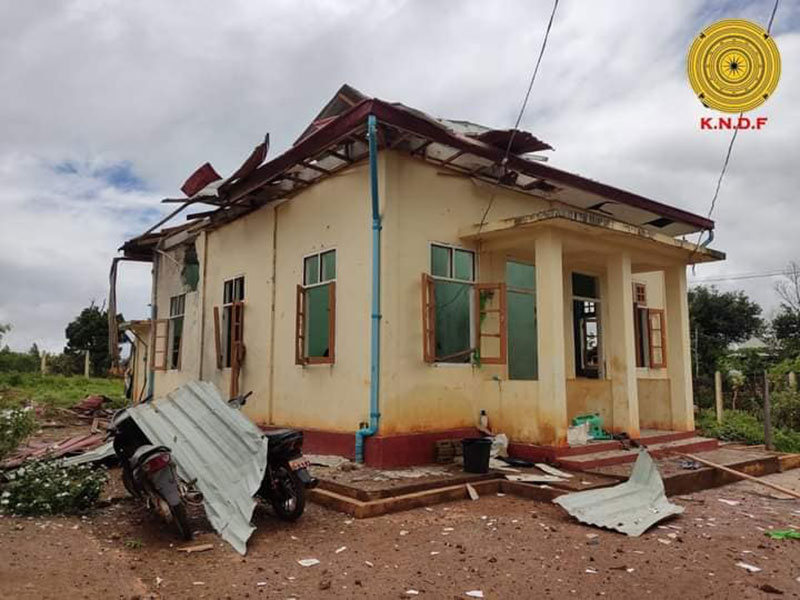 In addition to the five civilian fatalities, 15 others were injured by artillery and air strikes in Demoso and Loikaw townships, said the KNDF.

"Most of the victims killed were elderly persons. Those injured were sent to temporary displacement camps for treatment," said a resistance fighter.

Following the junta attacks in Kayah State, the KNDF has banned travel on the main road linking Loikaw, Demoso, Hpruso and Bawlakhe, and urged residents to move to safe places, according to a member of the Loikaw People's Defense Force.

More than 170,000 people have been uprooted by the fighting in Kayah State, and some displacement camps are facing food shortages, according to humanitarian workers helping those displaced.