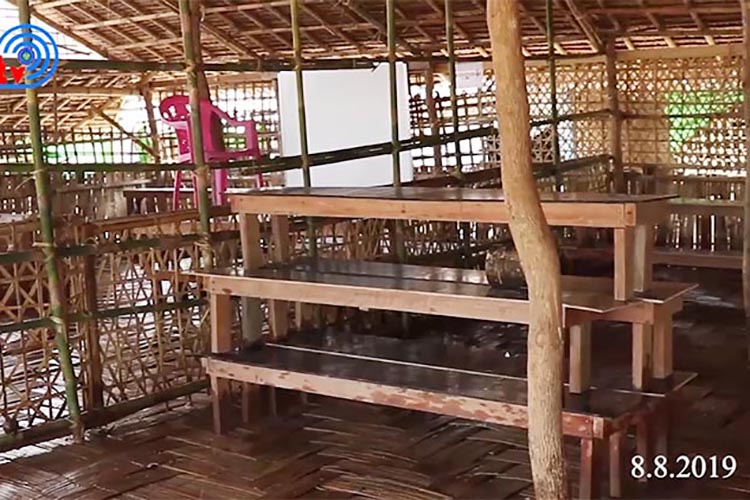 Min Tun / DMG
9 August, Sittwe 
More than ten schools are temporary closed in Arakan State due to fighting in the region, the Department of Basic Education told the DMG.
Five schools in Rathedaung Township and eight schools in Minbya Township have been closed after villagers fled to safety during fighting in their areas, said U Sein Tun Hla, deputy director general of the Arakan State Education Office.
"No one is left in the villages. So, we have to close schools in these areas," U Sein Tun Hla said.
He added that over 1700 students are studying in the thirteen schools and the department will arrange for them to be able to go to the closest schools that are open.
Rathedaung Township has the highest number of closed schools in Arakan State and some students are out of contact with the Department of Basic Education, he said.
"In Rathedaung Township, 21 schools were closed. But, 16 are reopen now.
Students from areas where schools have yet to reopen were sent to school close by," the education officer said.
There are 53 IDP camps in Arakan State and arrangements have been made for more than 2000 students from the IDP camps to be able to pursue their education at schools near their camps, the Ministry of Education said.
Meanwhile, regional lawmakers and CSOs said that the number of IDP students is over 5000 and they are in need of school uniforms, books, pencil and other educational materials.