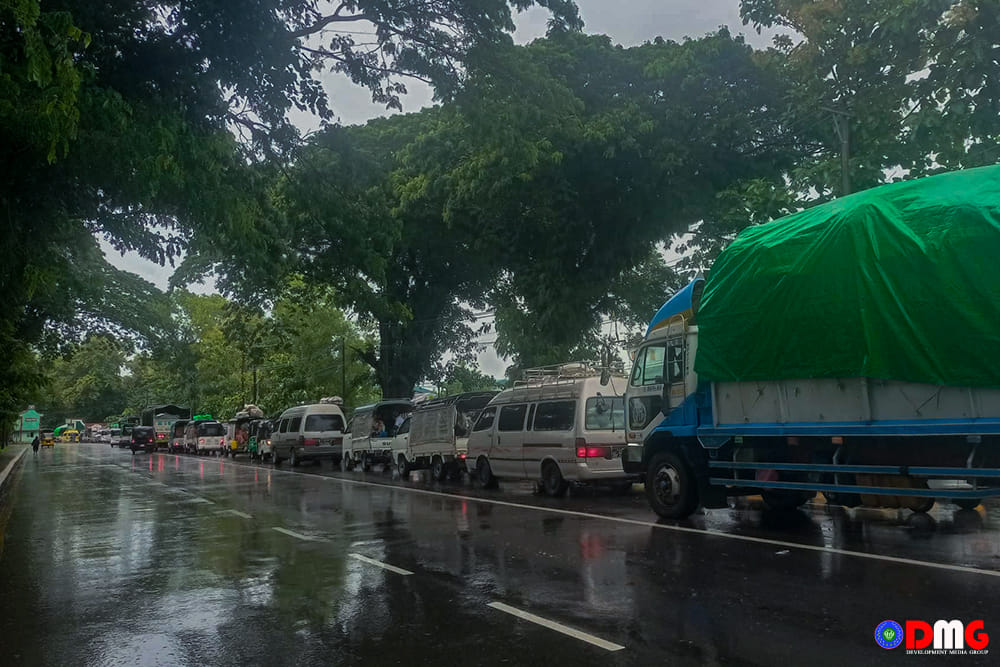 DMG Newsroom
20 September 2022, Sittwe 
Myanmar's military regime on Tuesday imposed tightened checks at a security checkpoint run by military police at an entrance to the Arakan State capital Sittwe, according to drivers and travellers. 
Junta soldiers checked citizenship ID cards as well as the carry-ons of each traveller, a driver for a Sittwe-Kyauktaw bus told DMG. 
"Previously, we only had to show vehicle licences and citizenship IDs. Today, they also checked carry-ons and packages, as well as the IDs of all the passengers. So, it took time, and caused travel delays. We can't transport freely," he said. 
Some travellers spent hours in line waiting for their turn to pass the checkpoint. 
One traveller told DMG: "We had to show our citizenship IDs to them. They then checked carry-ons and packages. We were annoyed as there was a long queue of vehicles waiting to be checked." 
At the press conference on Monday, Arakan Army (AA) spokesman U Khaing Thukha urged people to exercise caution in their travels, citing escalating military tensions between the Myanmar military and the AA. 
"I would like to urge the people to be aware of the military situation wherever they travel, because it is wartime now," he told the press. 
The regime imposed the tightened checks in Sittwe the day after the AA spokesman's remarks. 
DMG was unable to obtain comment from Arakan State Security and Border Affairs Minister Colonel Kyaw Thura. 
A police officer from Sittwe told DMG that it was likely that the Myanmar military was searching for certain individuals. 
The regime has tightened checks not only in Sittwe but also at other security checkpoints elsewhere in Arakan State, and permission has to be sought in advance from the state security and border affairs minister to bring commodities into Arakan State, according to cargo truck drivers.