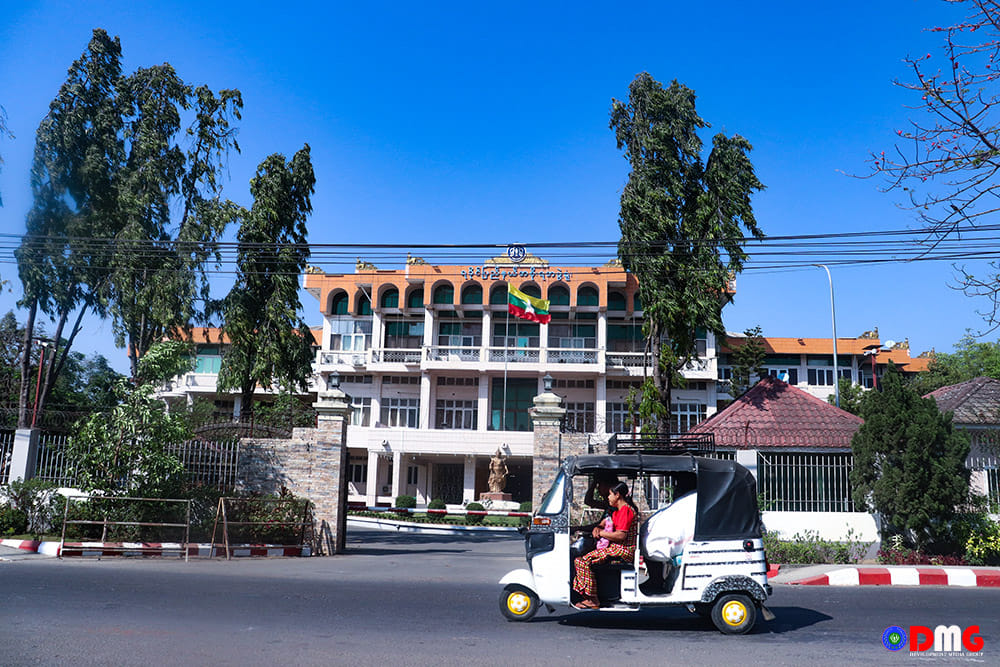 DMG Newsroom
21 September 2022, Sittwe
The Myanmar military regime's Arakan State Administration Council on Tuesday warned some business owners in Arakan State not to financially support the Arakan Army (AA), according to business owners. 
Gold shop owners, hoteliers and some other business owners were summoned to a meeting at which the regime issued the warning. 
"We were told not to pay tax to the AA, and to inform them [if AA members] seek medical treatment at hospitals and clinics. They also told hoteliers to inform them if they find something suspicious at guesthouses and hotels," said a businessman who attended the meeting and spoke on condition of anonymity. 
The Arakan State security and border affairs minister, the head of the Myanmar military's Sittwe Operations Command, the Arakan State police chief, the hotels and tourism minister and the labour minister were present at the meeting, according to businessmen. 
"They said they had received information that some business owners are supplying the AA. They told us to stop supplying, and threatened to take action against us if we don't listen. They said they would treat the enemy as it is, without mercy," said another businessman. 
Junta officials also told them that there would not be development in Arakan State without stability. 
Myanmar's military and the Arakan Army reached an informal ceasefire agreement ahead of the country's November 2020 general election, after approximately two years of often-intense fighting in Arakan State and Paletwa Township. But the peace pact has verged on total collapse for weeks amid months of escalating military tensions and a series of clashes between the two sides across multiple Arakan State townships, and in Paletwa Township. 
Myanmar's military regime is increasingly using coercion against the people, said former lawmaker U Pe Than from Myebon Township. 
"The regime's mechanisms are collapsing. They now treat everything with suspicion," he said. "As they are overwhelmed, they are using more coercion than coaxing. Previously, they attempted to persuade [business owners not to supply the AA], but because that failed, they are making threats to businessmen now."