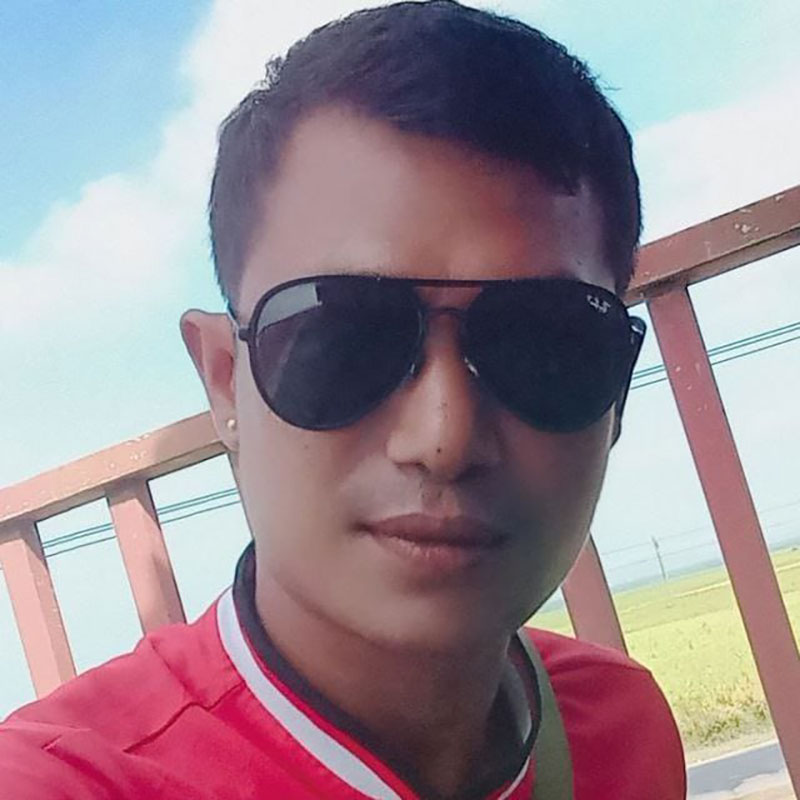 DMG Newsroom
22 September 2022, Ramree/Minbya/Kyaukphyu 
Myanmar's military regime has detained two people in Ramree town, two villagers in Minbya Township and three underage youths in Kyaukphyu Township over the past two days as junta arrests in Arakan State for alleged Arakan Army (AA) affiliations have accelerated in recent weeks. 
The military abducted two Ramree residents at around 5 p.m. on September 21 and raided some homes in the town, according to locals. The two detainees have been identified as Ko Aung Lin Tun, a resident of Tannarpyin Ward and Ko Thet Lin Zaw, a local man from Inntaung Ward. 
"They were arrested on the street and have not been released yet," said a friend of Ko Aung Lin Tun. "We don't know their whereabouts and where they were taken. Family members are enquiring as to their whereabouts." 
Junta soldiers also raided the homes of Ko Maung Htein and Ko Htin Lin Khaing in Tannarpyin Ward, and Ko Tun Tun Oo's residence in Aungzedi Ward, locals said. The military's Wednesday raid of the three men's homes marked the third time that they were subjected to such an intrusion, and the reason for the latest raid remains unknown, Ko Maung Htein said. 
"They [junta soldiers] reportedly asked my wife where I had gone. They searched my home but didn't take anything," he told DMG, adding that the three men are social activists who are living in fear in the raids' aftermath. The trio have since reportedly gone into hiding. 
Meanwhile, a military column stationed at a monastery in Nayan Village, Minbya Township, arrested two residents at about 5 p.m. on Thursday, according to locals. 
A 70-strong military contingent returning to Nayan Village from Minbya town detained Ko Aung Zaw Win, the owner of a car workshop, and his coworker Ko Nyi Nyi, said an eyewitness who declined to be named for security reasons. 
"Junta soldiers arrested two men who were returning to Nayan Village from Minbya town by car. The car is not theirs, but they drove it back to the village after repairing and test-driving it. Junta soldiers checked their mobile phones and arrested them," the unnamed villager told DMG. 
The junta soldiers were spending a night at the village monastery, and the two detainees and the car they were test-driving are currently at the monastery, the villager added. 
"He has been running a car workshop in Nayan Village for three years," said Ko Soe Win, the owner of the car. "I also run a transportation service for students in the village. Yesterday, my car broke down, so I went to have it repaired by him. Now my car was seized by the military when they returned to the village from Minbya town in the evening." 
The Myanmar military also arrested two men in downtown Minbya on September 20. 
And in Kyaukphyu Township, the Myanmar military arrested three underage youths in the predawn hours of Thursday, locals said. 
The three minors have been identified as Ko Maung Than Sein, 16, and Ko La Min, 15, from Malakyun Village, and Ko Gadon, 16, from Thabyutaung Village, who was visiting Malakyun Village at the time of the arrests. 
"The detained children are high school students," a resident said. "They slept at a village hall after playing a football match in another village. They were detained by the junta soldiers at about 4 a.m." 
Locals do not know the precise whereabouts of the detained youths. Soldiers from the military's Light Infantry Battalion Nos. 542 and 543 have been stationed at a military camp on a hilltop about one mile from the village, another resident said. 
"When parents of the detained youths went to the military camp, they were told that they [junta soldiers] didn't know about the detention of three youths. The parents are worried about the safety of the detained youths, but don't know which military regiment took their children," the resident added. 
DMG attempted to contact Major-General Zaw Min Tun, spokesman for the military regime, and Colonel Kyaw Thura, Arakan State minister for Security and Border Affairs, for comment on the multiple civilian arrests in Arakan State over recent days, but they could not be reached. 
Myanmar's military and the Arakan Army reached an informal ceasefire agreement ahead of the country's November 2020 general election, after approximately two years of often-intense fighting in Arakan State. But the peace pact has verged on total collapse for weeks amid months of escalating military tensions, civilian arrests and a series of clashes between the two sides across multiple Arakan State townships, and in neighbouring Paletwa Township, Chin State.