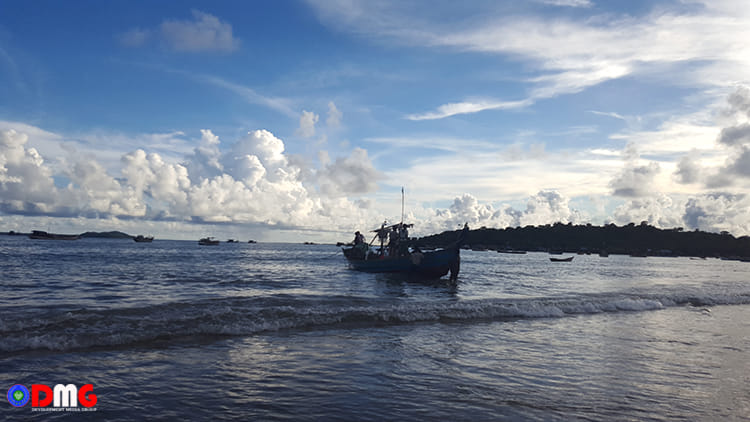 DMG Newsroom
22 September 2022, Sittwe

Measures will be taken to reduce plastic pollution in the sea off the coast of Arakan State's Thandwe and Gwa townships, according to environmentalist Dr. Maung Maung Kyi.

Permission has been sought from the Arakan State Administration Council, and work will begin once the permission is granted, he said.

"For now, we will conduct a survey to gauge people's general knowledge about plastics. Then, we will carry out education programmes depending on the survey results. Then, we will educate people about the Marine Fisheries Law," Dr. Maung Maung Kyi told DMG.

If the project in Thandwe and Gwa proves to be successful, similar initiatives will be carried out across Arakan State in cooperation with other environmental organisations.

The chairman of the Sein Pyar Association of Conservation and Regional Development, Ko Moe Kyaw, welcomed the efforts to tackle plastic pollution in Arakan waters.

"It is good news. We are ready to cooperate," he said.

Fellow environmentalist U Kyaw Thin Latt also welcomed the move.

"Plastic production has increased and so has usage. It is not an easy task to solve this problem once and for all. But it is always good to take the first step," he said.

The waters off the coast of Arakan State have recorded high levels of microplastic particles due to high plastic usage in Arakan State, as well as because local people and fishing trawlers often dump their waste into the sea, according to experts.

Microplastics are fragments of plastic that are less than five millimetres in length, according to the US National Oceanic and Atmospheric Administration (NOAA) and the European Chemicals Agency.

According to a 2018 survey sponsored by the Norwegian Agency for Development Cooperation, Arakan State had the highest level of plastic pollution among the coastal areas of Myanmar, an official involved in the research told DMG.