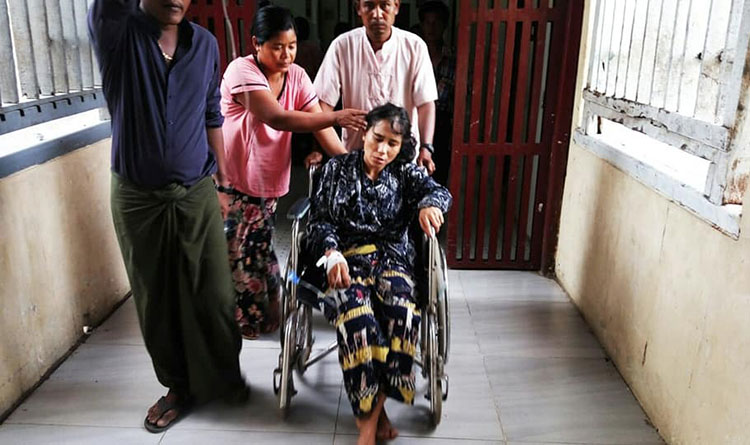 Khin Tharaphy Oo | DMG
9 August, Sittwe
Civilians who have lost limbs due to artillery fire or landmine explosions due to ongoing fighting need prosthetic replacements, aid workers said. 
A total of 51 patients who received injuries during battles were sent to the Sittwe General Hospital so far; two of them have had their arms amputated and another two lost legs, said U Than Tun, a local resident from Sittwe and who is helping injured people during wars.
"Our team helps patients at the Sittwe hospital.  So, we'd like to request the government, Myanmar Red Cross Society, ICRC or any other foundations to fit prosthetic limbs for the amputees and artificial eyes for patients who lost eyes," U Than Tun said.
The Ministry of Social Welfare, Relief and Resettlement has a plan to provide them with artificial limbs, said U Ye Min Oo, staff officer of the Department of Disaster Management. 
The ongoing fighting between the Tatmadaw and the AA is occurring in nearly eight townships in Arakan State, injured and killed local residents frequently by landmine explosions.