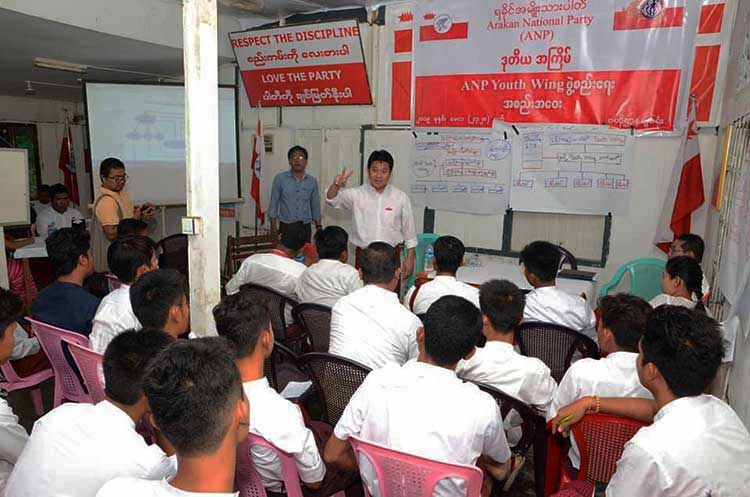 Win Nyunt | DMG
12 August, Sittwe

The Youth Committee from Arakan National Party (ANP) requested the government to stop arresting Arakanese youths on suspicion of ties with the AA and detaining and torturing youths, some of which died during their incarceration.

The Youth Committee addressed these points by issuing a statement on the International Youth Day on 12 August.

"We demanded that the government and the Tatmadaw not to arrest and torture our young people any more. And we'd like young people to be released from detention," said Ko San Htay Maung, information officer of the Youth Affairs Committee of ANP.

Local residents have been displaced from their homes by the fighting in northern Arakan State and students and young people are also included among the IDPs that increase day by day. It was one of the reason the Youth Affairs Committee wanted to stop war in the region.

"It is best for us if there is no war in the region so people can stay in their homes and students can go to school regularly. We aim to restore these situations," Ko San Htay Maung said.

The statement also called for the government, international organizations and international governments to help Arakanese youths to have access to vocational training and job opportunities so that they could stay and work in their own region.