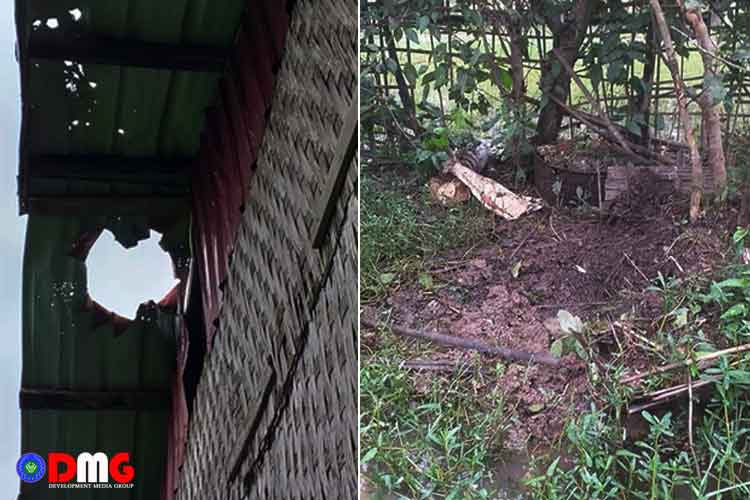 Khaing Roe La | DMG
12 August, Minbya

Artillery shells landed in Myin Tin Ma village in Minbya Township on the evening of 10 August, some houses were, local sources said.

Before artillery shells landed in the village, the sound of mine explosion and gunfire could be heard from a place about one mile west of the village at about 6p.m, said the senior monk of the village monastery.

"Pieces of shrapnel created holes in the roof of houses. One house has a big hole. Some houses have tiny holes like a sieve," the Sayardaw said.

The artillery shells reportedly destroyed the roof of three houses and a fence as well as the monastery. There was no report of injuries, the Sayardaw said.

Local residents as well as the DMG could not confirm which group started the gunfire.

Myin Tin Ma villagers have now been taking shelter in Naran and Thay Kan villages and IDP camps. A few people have been left behind to protect the village.

It has been over eight months since the Tatmadaw and the AA have been fighting in northern Arakan State and the number of IDPs has reached nearly 60,000.