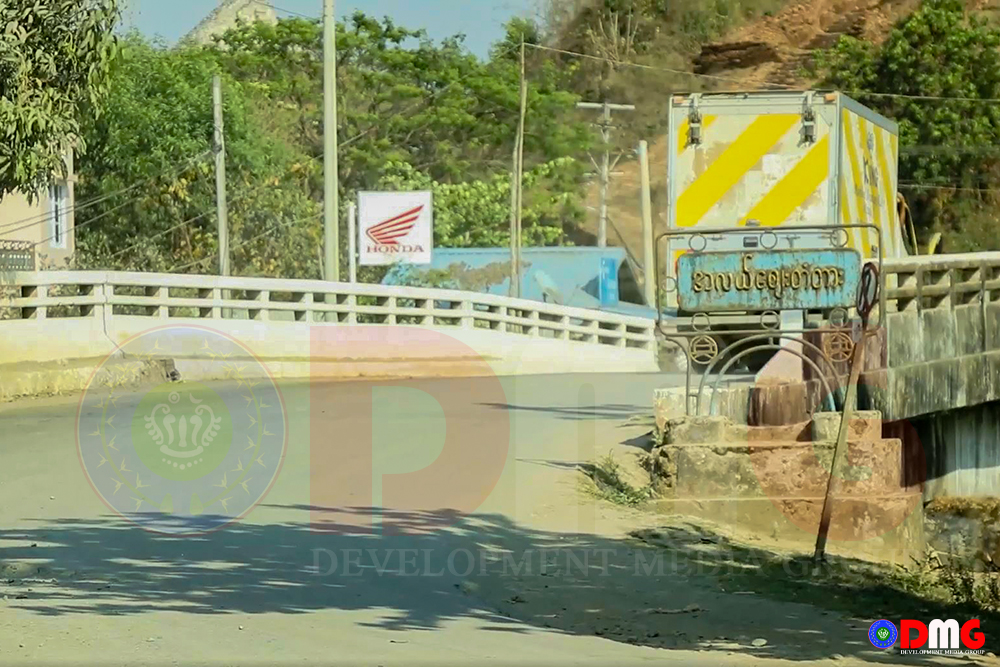 DMG Newsroom
3 October 2022, Mrauk-U

The owner of a pharmacy in Mrauk-U, Arakan State, was reportedly arrested by junta soldiers on Monday morning.

The 67-year-old, whose pharmacy is located in Mrauk-U's Myoma Market, has been identified as U Ba Kyaw. He was taken to the Myanmar military's Light Infantry Battalion No. 377 by policemen and junta soldiers, said a resident who did not want to be named for security reasons.

"Junta soldiers have been stationed at Taungyat junction since this morning. U Ba Kyaw was abducted by the police in a civilian vehicle and was taken to the military's LIB No. 377. The reason for the arrest is still unknown," the Mrauk-U resident added.

A shop owner in Myoma Market confirmed reports of the military's detention of U Ba Kyaw.

"Yes, he was arrested by junta soldiers and police. I don't know exactly because I was sending my daughter to school at the time of the military's detention of U Ba Kyaw. I was told by vendors in the market about the arrest," she added.

Junta soldiers were conducting interrogations of passersby at three separate locations in downtown Mrauk-U at the time of U Ba Kyaw's arrest, reportedly around 9 a.m. on Monday. After U Ba Kyaw was detained, there was chaos in Mrauk-U's Myoma Market, another resident said.

"U Ba Kyaw is a very chill person and has no links with any organisations. People are wondering why the military arrested him. If the military is arresting even an elderly person like him, how can other people live?" he said.

DMG contacted Arakan State Minister for Security and Border Affairs Colonel Kyaw Thura and regime spokesman Major-General Zaw Min Tun to seek comment on the military's reported detention of U Ba Kyaw, but they could not be reached.