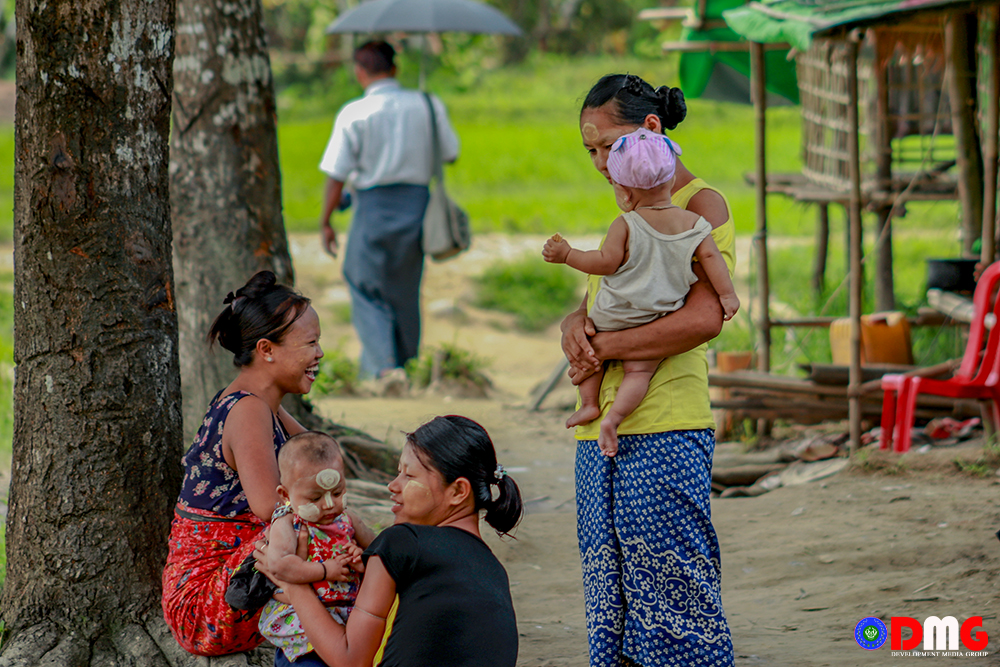 DMG Newsroom
31 October 2022, Kyauktaw

Women living at camps for internally displaced people (IDPs) in Arakan State are reportedly in need of contraceptive pills and sanitary pads.

IDP women in Arakan State say the supplies they need are currently running low due to lack of support from donor organisations.

IDP women in Arakan State have to buy their own contraceptive pills and sanitary pads from outside pharmacies, said Ma Shwe U May, an IDP woman from Nyaungchaung displacement camp in Kyauktaw Township.

"We are in urgent need of sanitary pads. We have to buy an entire package of sanitary pads at a cost of around K1,000. If I take a contraceptive pill, it costs about K2,000," she told DMG.

IDP women emphasise that the need to purchase these health items out of their own pockets is putting further strain on their finances at a time when opportunities to earn income are severely limited.

In the past, Doctors Without Borders (MSF) provided healthcare services in displacement camps. Myanmar's military regime has barred local and international nongovernmental organisations (NGOs) from travelling to multiple townships in Arakan State, however, following renewed fighting between junta troops and the Arakan Army (AA) over recent months.

As a result, women in the displacement camps of northern Arakan State are no longer receiving healthcare services from NGOs.

"The MSF medical team hasn't provided healthcare services to women in displacement camps since three months ago. IDP women have to receive medical treatment at private clinics," said Ma Yi Yi Ngwe, an IDP woman from Cedipyin displacement camp in Rathedaung Township.

Some IDP women said that there are also unexpected — and often, unwanted — pregnancies due to the lack of contraceptive pills for women in the displacement camps.

From August to mid-October, the number of IDPs in Arakan State and neighbouring Paletwa Township, Chin State, has increased by more than 17,000 due to the resurgence of fighting between the military and Arakan Army.