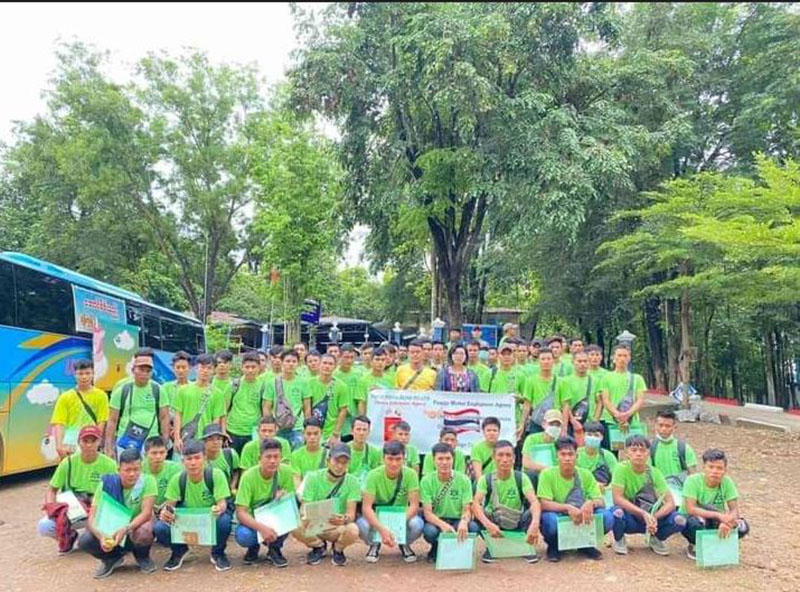 1 November 2022, Sittwe
DMG Newsroom

Hundreds of Myanmar migrant workers who went to work in Thailand under a Memorandum of Understanding (MoU) did not get the jobs described in employment contracts and some recruitment agencies are refusing to take responsibility, according to activists engaged in defending and promoting Myanmar migrant workers' rights.

Approximately 9,000 Myanmar migrant workers travelled to Thailand under the MoU in October, but about 500 of them did not get the jobs they were promised, said migrant worker rights activists in Thailand's Mae Sot.

"The jobs they really got were different from those described in employment contracts with agencies. Some 500 people have complained to us about that," said an activist.

Multiple recruitment agencies have refused to take responsibility, according to migrant workers.

"Whenever I phoned the agency, they said they are handling it. But nothing happened, and I had to resign. And I still haven't been able to find a decent job," said one such migrant worker.

At least four recruitment agencies that focus on finding jobs in Thailand for Myanmar citizens have failed to address complaints from migrant workers, according to sources close to the labour attaché in Thailand.

"There were four complaints involving four different employment agencies this month [October]," said one source. "The longer it takes to address their complaints, the more migrant workers suffer."

There are more than 40 licensed employment agencies that are linked with employers in Thailand, Singapore, Malaysia, Japan and elsewhere in the Asia-Pacific and beyond, according to Myanmar's junta-controlled Labour Ministry.