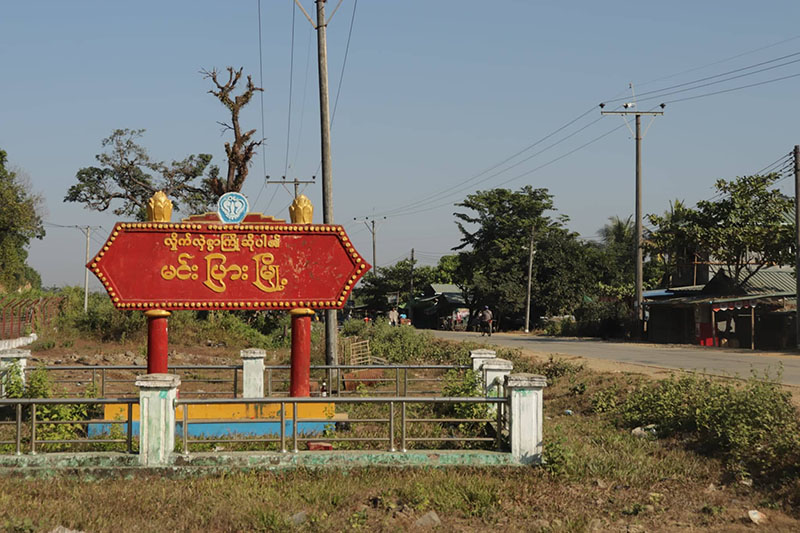 DMG Newsroom
9 November 2022, Minbya
 
Residents from more than 20 villages in Arakan State's Minbya Township are facing food and supply shortages as soldiers at a junta checkpoint overlooking an important waterway are known to fire random shots at travellers, according to locals.
 
Junta troops deployed on the Kyet Sin Bridge are accused of repeatedly training their sights on boats within shooting range.
 
"We have to buy all the vital items from the town. But junta soldiers fire shots at boats," said a resident of Phalaung Pyin Village. "So, no one dares to go to the town, and we have to pay higher prices for existing stocks in our village. Even then, there are things that we can't buy. And we can't go to town to see a doctor when we are sick, and we don't have medicines in our village."
 
A group of Phalaung Pyin Village residents who went to the town to buy food were trapped in a creek for hours on November 4 when junta troops fired shots from the Kyet Sin Bridge.
 
One resident of neighbouring Pyin Wa Village said locals were able to travel to Minbya by road or water in the past, but it is quite risky to travel to the town these days.
 
"We can take another route that skirts them [junta soldiers at the checkpoint] when the tide is high. However, when the tide is low, we have to pass Kyet Sin Bridge, which is not OK for us," he said. "It is now difficult for us to go and see a doctor when we are sick. We can't wait for high tide to send an emergency patient to the hospital. Sometimes, we run out of food for two or three days, and we stealthily travel when the tide is high."
 
A ferry boat operating between Yin Bwe Village and Minbya town was shot at last week on its way to Minbya. The commuters on board managed to escape the incident unharmed.
 
"Since then, we dare not travel by boat," said a resident who was aboard at the time of the shooting. "Food supplies can still be transported in vessels. However, it is impossible for patients to travel. People here are suffering."
 
DMG was unable to obtain comment from junta spokesman Major-General Zaw Min Tun, Arakan State Security and Border Affairs Minister Colonel Kyaw Thura, and the spokesman for Arakan State's military government, U Hla Thein, about the Kyet Sin Bridge soldiers' conduct.
 
Junta troops have been deployed on the bridge since the Myanmar military and Arakan Army (AA) clashed near another bridge in the area on October 17.