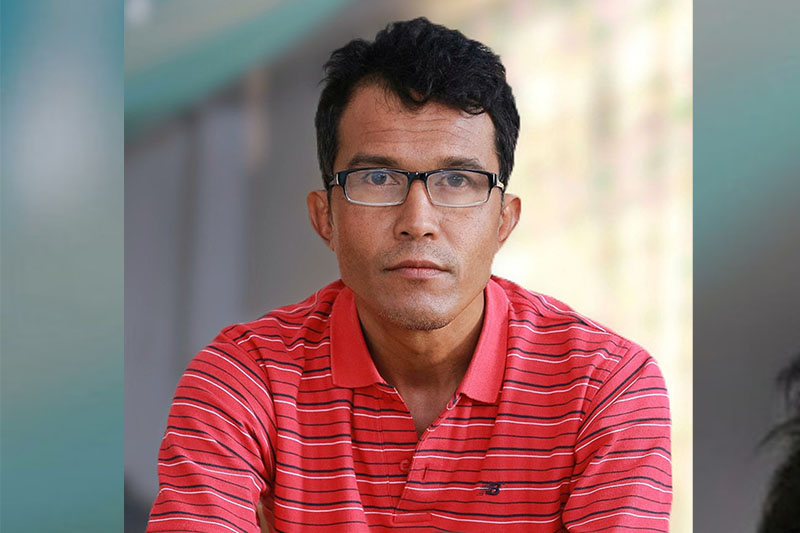 DMG Newsroom
9 November 2022, Sittwe
 
A photographer from Sittwe went missing at a junta checkpoint in Kyauktaw on his return from Minbya to the Arakan State capital on Tuesday morning.
 
U Soe Moe Kyaw from Pyi Taw Thar Ward in Sittwe was on his way back to the city from Minbya aboard an express bus when he went missing at the junta checkpoint in Kyauktaw, a relative told DMG.
 
"The girl who sat beside him [on the bus] said she saw him as junta soldiers checked his citizenship ID behind her [at the checkpoint]. When the bus was about to leave [after the inspection], passengers said one had not yet arrived back. When the bus driver asked junta soldiers at the checkpoint, they said they didn't detain anyone," said the relative.
 
Family members subsequently went to the checkpoint and asked about U Soe Moe Kyaw, but the regime soldiers there denied arresting him.
 
"We went to the checkpoint around noon and asked about him," the relative told DMG. "They said they didn't detain him, but told us to leave photos of him. So, we left his photos and contact numbers. Though they said they didn't detain him, we are almost certain they did. We could call him at first; the phone rang, but it was turned off later in the evening."
 
Amid rising military tensions with the Arakan Army, the Myanmar military has imposed tight checks on travellers using both roads and waterways in Arakan State.