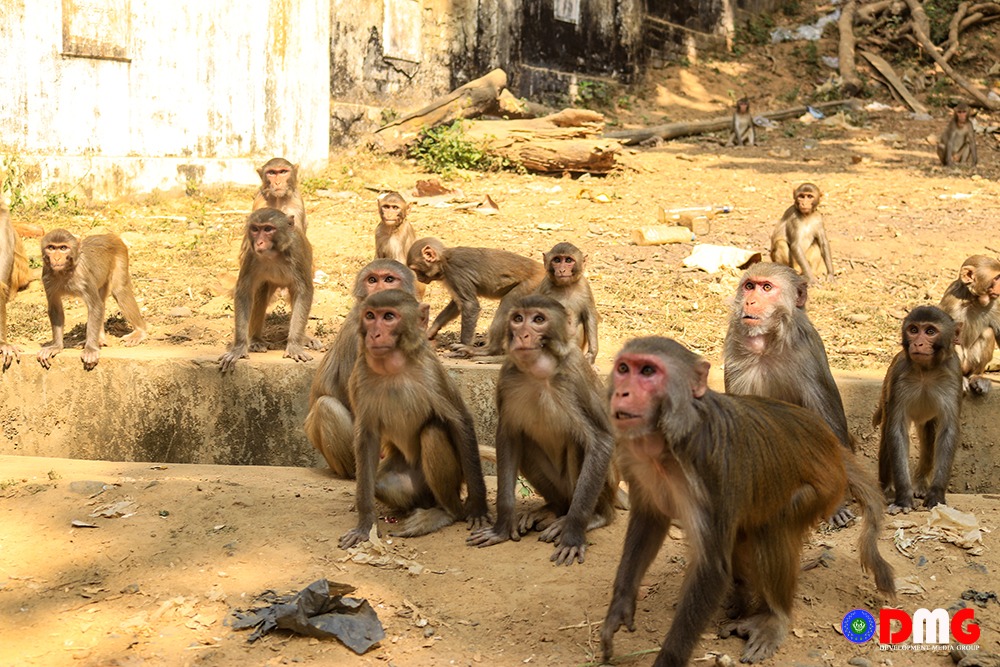 DMG Newsroom
10 November 2022, Sittwe 
 
Renewed fighting between the Myanmar military and Arakan Army is negatively affecting not only the people of Arakan State, but also hundreds of monkeys that have made Thaylar GiriMawra Patta Mountain, a well-known pilgrimage site in Kyauktaw Township, their home. 
 
There was plenty of food for the monkeys when the area was stable as they were fed daily by large numbers of Buddhists visiting the pagoda, also known as Kyauktaw Mountain Pagoda. But fresh hostilities in northern Arakan State have made it difficult for local Buddhists to make pilgrimages, said U Kyaw Kyaw, secretary of the pagoda's board of trustees.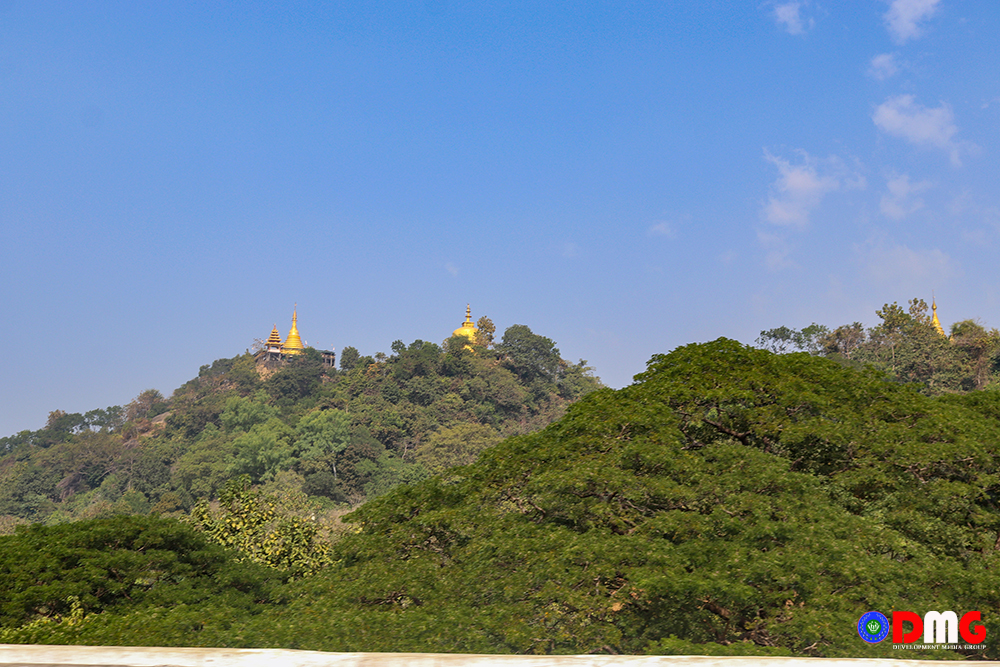 "There are barely any pilgrims these days. Only pagoda trustees and those close to them come. There are more than a thousand monkeys at the mountain, and it is fair to say the monkeys are starving," he said.
 
Hungry monkeys are making their way down the mountain to beg for food from passers-by on the Kisspanadi Bridge spanning the Kaladan River.
 
Some individual donors have made contributions to feed the monkeys, but not enough to feed the entire Kyauktaw Mountain Pagoda population, said U Hlaw Saw Khaing, chairman of the Mawra Myay Cleaning Association.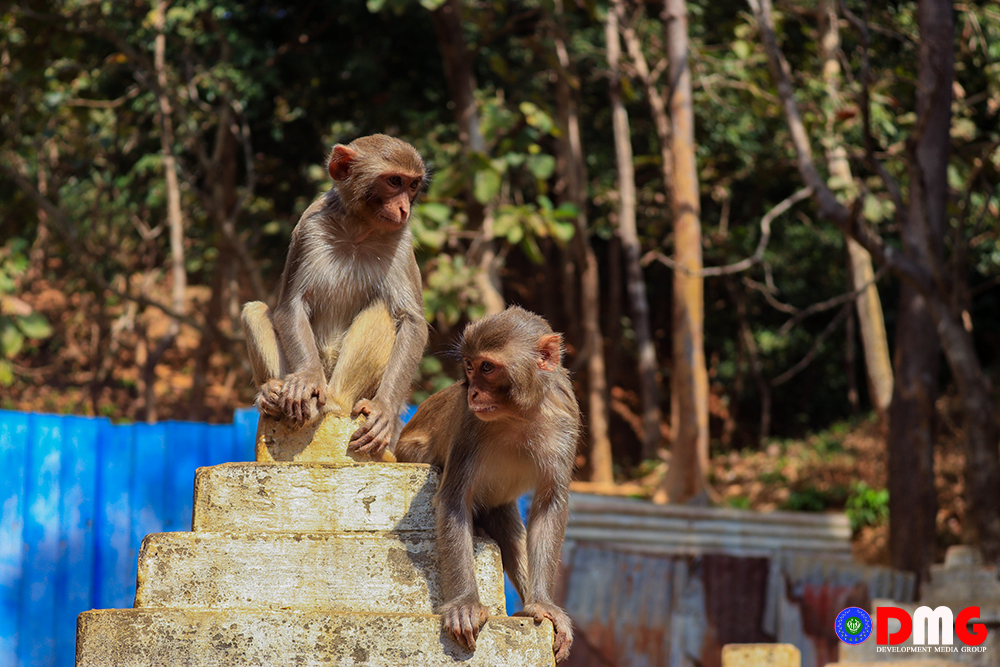 "We have to spend from our own pockets to feed the monkeys. They live in separate groups, so we have to feed them separately. We cook rice and feed them," he said.
 
The situation has also impacted those who have been accustomed to earning a small profit off the interplay between the pagoda's monkeys and its pilgrims.
 
"We bought around 10,000 kyats worth of bananas [to sell to pilgrims at the pagoda]. However, as there were no visitors, the monkeys grabbed our bananas and around 5,000 kyats worth of bananas were stolen by them," said Daw Saw Thandar, who sells monkey feed at the mountain. "Most days [since the fighting began anew in August], we make losses."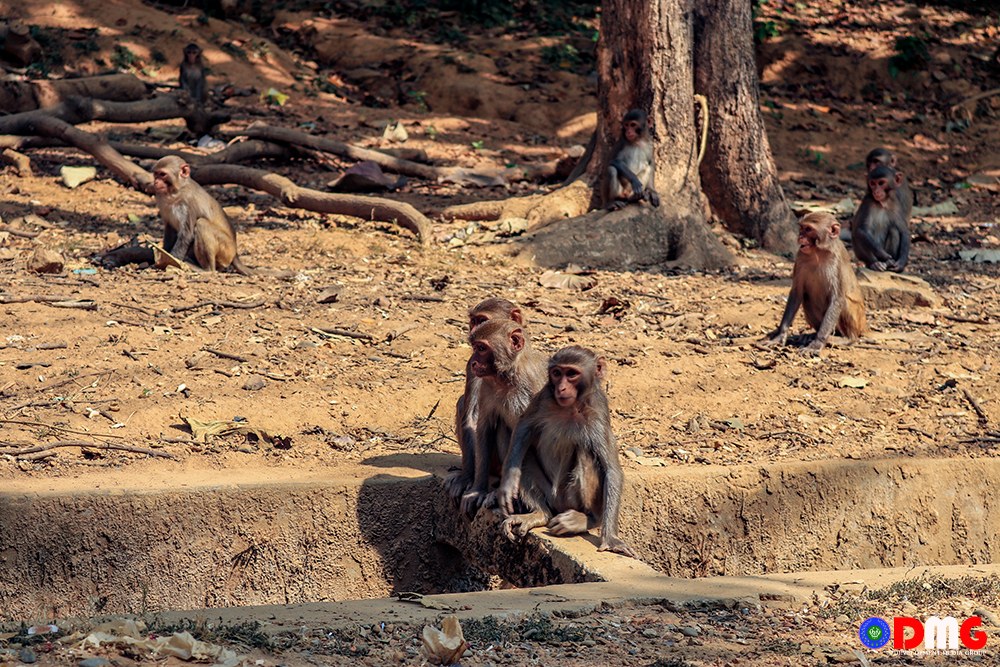 Monkeys on the mountain faced a similar situation during previous periods of conflict and the Covid-19 pandemic. The Mawra Myay Cleaning Association has called on locals to help prevent the monkeys from starving.