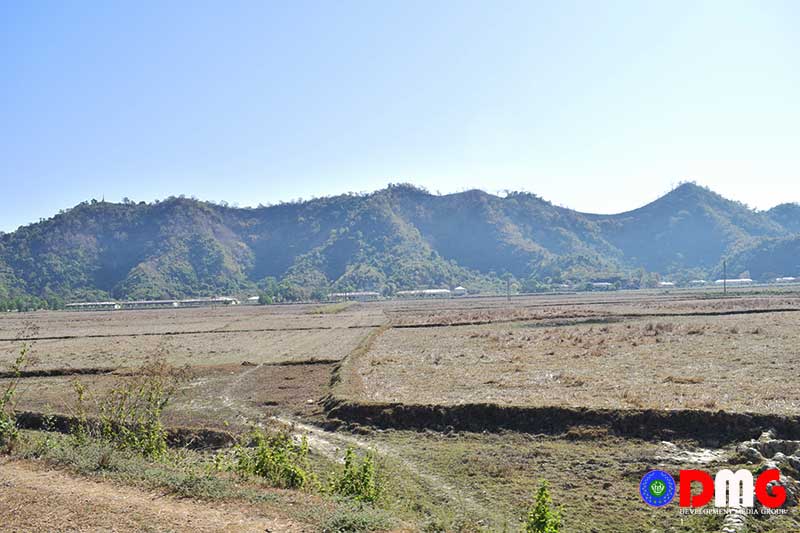 DMG Newsroom
19 November 2022, Kyauktaw

Seven youths were reported arrested at a security checkpoint set up by the military's Light Infantry Battalion (LIB) No. 539 near Kansauk Village, part of Arakan State's Kyauktaw Township, on Friday afternoon.

Junta soldiers at the security checkpoint intercepted a motorcycle and a three-wheeled motorbike heading to Sittwe from Kyauktaw at around 2 p.m. on November 18, detaining seven of eight people on the two vehicles, a resident near the security checkpoint told DMG.

"Junta soldiers fired shots at two men on a motorcycle, but one of two men managed to escape from the scene. They [junta soldiers] then arrested six people on a three-wheeled motorbike. The detainees are reportedly being held at the military's LIB No. 539," said the resident, who declined to be named.

Another local man confirmed the military's detention of seven youths at the Kansauk security checkpoint, saying the identity of the arrestees was not yet known.

"A group of young people was reportedly arrested at Kansauk security checkpoint after the sounds of gunfire were heard," the resident told DMG. "Junta soldiers fired shots at two men on a motorbike. One of the motorcyclists was detained, but one man was able to evade the arrest and fled in the direction of Panphechaung Village. They [junta soldiers] also confiscated a three-wheeled motorbike and arrested six men."

Regime troops entered Panphechaung Village and ordered residents to search for the escapee, locals said.

"Junta soldiers said a youth had fled to Panphechaung Village and warned village officials to hunt for the escapee," said a resident who did not want to be named for security reasons.

DMG was unable to obtain comment from Arakan State Minister for Security and Border Affairs Colonel Kyaw Thura and regime spokesman Major-General Zaw Min Tun regarding the matter.