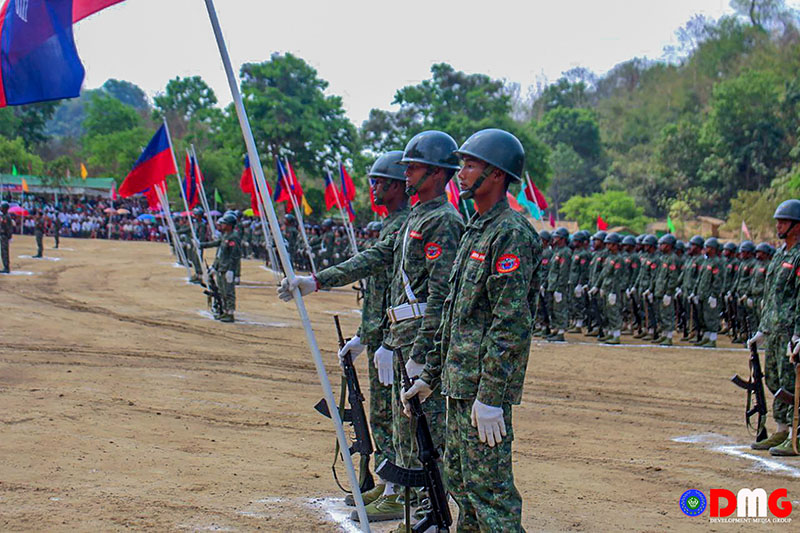 DMG Newsroom
19 November 2022, Sittwe

Myanmar's military said it released 18 members of the Arakan Army (AA) on Friday, and the Arakanese ethnic armed group said it is still verifying whether those freed are indeed its members, AA spokesman U Khaing Thukha told DMG.

"So far, none of those released has contacted the United League of Arakan headquarters. And things [military-AA relations] are not very good in Arakan State. So, we will keep a watchful eye on everything," said the AA spokesman.

The military regime said it had released 18 AA members, 20 members of the Kachin Independence Army, five members of the Restoration Council of Shan State/Shan State Army, and two members of the Karen National Union/Karen National Liberation Army.

In a statement about the releases, the junta said it had granted pardons to members of ethnic armed organisations serving their time in prisons, for the sake of national unity and internal peace, and in commemoration of Myanmar's National Day on November 17.

Their releases are, however, conditional: Should they break law again, they must serve the rest of their previous sentence in prison, plus any additional sentence handed down for the new offence.

Arakanese politicians have suggested that those released by the regime were most likely civilians prosecuted on suspicion of having ties to the AA, rather than members of the Arakanese ethnic armed group. The regime has released them in an effort to ease domestic and international pressures amid the country's ongoing political crisis, they say.

Myanmar's military and the Arakan Army have engaged in often-fierce fighting since August, and the junta has detained scores of civilians over their alleged ties to the AA over the past few months.