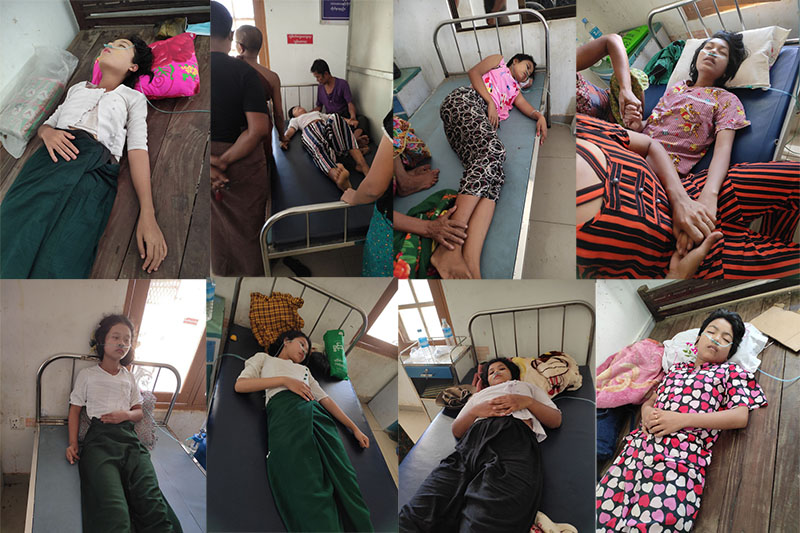 DMG Newsroom
23 November 2022, Mrauk-U

About 10 female students reportedly suffered sudden-onset breathing problems while attending class at the basic education high school in Kywe Te Village, Mrauk-U Township, and were rushed to the local hospital.
The affected children were from Grades 7, 9, 10 and 11, and became sick suddenly in their classrooms, said teacher U Shwe Htun Kyaw.
"At first, one student was suffocating. Then we had two more female students with breathing problems. They were suffocating too, and other students also developed similar symptoms, one after another. We sent some students to the hospital by car, and sent others back to their parents. I heard their parents also sent them to the hospital," said the teacher.
The students were receiving treatment at Myaungbwe cottage hospital, and their conditions were still unknown, he added.
"I heard some students needed oxygen therapy. Some students have recovered a little. I still don't know what the cause was," said U Shwe Htun Kyaw.
There are some 500 students, from primary to high school aged, at the basic education high school in Kywe Te, and the school was temporarily closed following the incident.