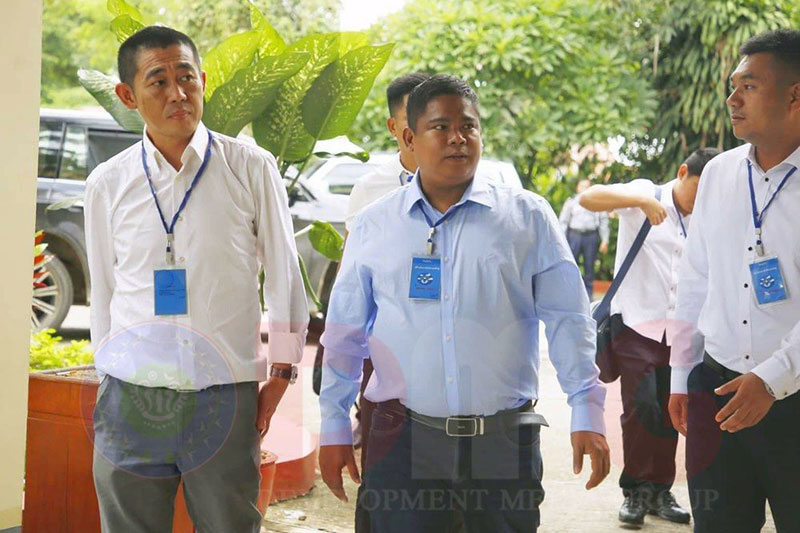 Myat Win Kyaw | DMG
31 August, Yangon
 
Delegates of National Reconciliation and Peace Centre (NRPC) and Northern Alliance agree to keep on discussing a ceasefire, the joint statement of the members of Northern Alliance said.

The Kachin Independence Army (KIA), the Myanmar National Democratic Alliance Army (MNDAA), the Ta'ang National Liberation Army (TNLA) and the Arakan Army (AA) released the joint statement after the meeting with delegates of NRPC in Keng Tung on 31 August.

They assent to continue talks with the delegation from the Tatmadaw regarding deployment of troops and reach a mutual agreement not to instigate new clashes, the joint statement said.

They scheduled to meet on 16 and 17 September, but they failed to designate the venue of the next meeting. Delegates of the Northern Alliance proposed to hold the meeting in Panghsang and a location in China, Director General of the ministry of the Office of the State Counsellor U Zaw Htay said in a press conference held after the talks.

"We recognized their suggestion to include military delegates in next talks. So, we recommended to convene the dialogue in Kengtung. We will have to negotiate for the venue," U Zaw Htay said.

The point to keep on talking about nationwide ceasefire agreements after signing bilateral agreement has received assent from the Northern Alliance, U Zaw Htay said.

The AA's deputy leader Dr Nyo Twan Aung said that the draft of the bilateral ceasefire agreement of the Northern Alliance was submitted to the NRPC in the talks.

"Reducing clashes depends heavily on the attitude of both sides. Only our side cannot do it alone. It depends on their people on the ground and their leaders also," Dr Nyo Twan Aung told media after the talks.

The talks on Saturday mainly focused on signing the bilateral agreement in order to end recent ongoing fighting.
Related Post : Northern Alliance will talk with government as Beijing guratnees their safety