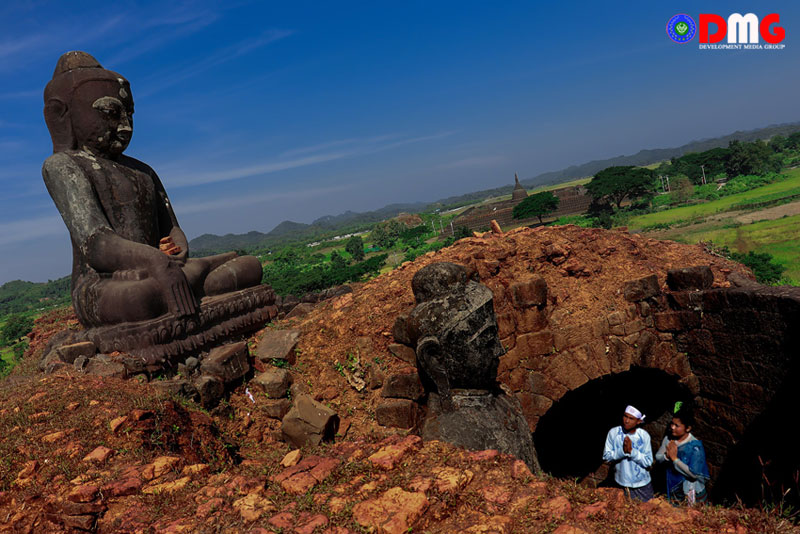 Khin Tharaphy Oo | DMG
31 August, Mrauk-U
The drafting of the nomination dossier to enlist the Mrauk-U cultural region for the list of UNESCO's World Heritage Sites has been accomplished, said Daw Khin Than, chairperson of the Mrauk-U Ancient Cultural Heritage Conservation Group.

The draft nomination dossier was submitted in the coordination meeting with local and foreign experts that was held in the Yangon branch of the Department of Archaeology and National Museum on 30 August, Daw Khin Than said.

The nomination draft will be submitted to the UNESCO World Heritage Centre on 20 September, she added.

 "We are now checking spelling errors and looking for better photos. We have yet to add the final touches," she said.

Mrauk-U is an ancient city in Arakan State. The Myanmar government announced Mrauk-U as a cultural heritage site in 1996.

Some ancient pagodas and temples have been marred because they were struck by artillery shells during recent clashes between the Tatmadaw and the AA.