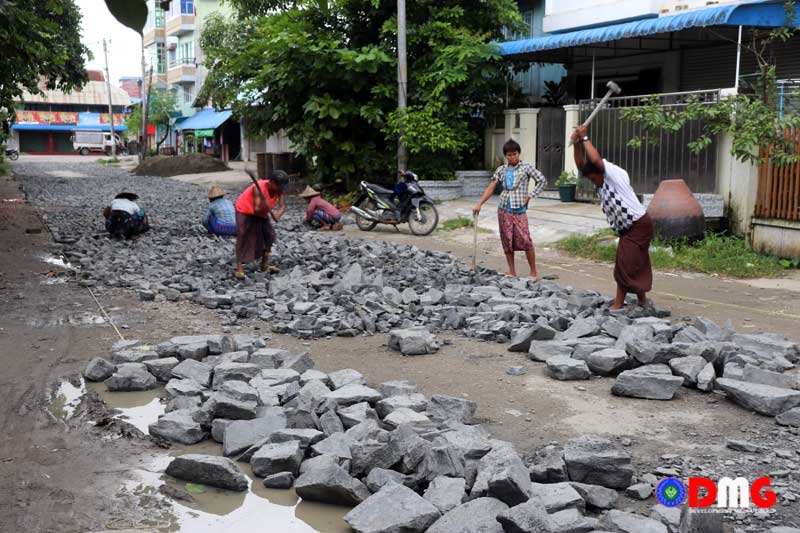 Thet Naing | DMG
31 August, Sittwe
 
Regional instability in Arakan State could lead to a decrease of public interest in the 2020 elections, the Arakan National Party (ANP) and the National League for Democracy (NLD) predicted.

Daw Aye Nu Sein, spokesperson of the ANP, said that the ongoing armed conflict in the region has affected local residents' economy and social affairs and that's why they would have little interest in the upcoming election.

"We've recently heard people's voices that they do not want the election. However, the scenario has two options. Will people not vote at all, or, if they do vote, which party will they vote for? We also need to consider if the people can muster up enough unity and vote for the party that they believe will best suit their immediate needs and concerns" she said.

U San Shwe Kyaw, chair of the NLD in Sittwe Township, said that regional instability could affect the election.
 
"Since Arakan State lacks economic, social and political stability, people have little interest in the election," he said.
 
People have currently been struggling for their living, said Ko Zaw Min Tun, a local resident from Sittwe.

"We do not have enough time to consider other issues. We are focusing on getting by with our lives on a daily basis the best we can," he said.

The Arakan State's Election Commission said that it has enough experience and knowledge to tell if there is a possibility to hold election in Arakan State in 2020.