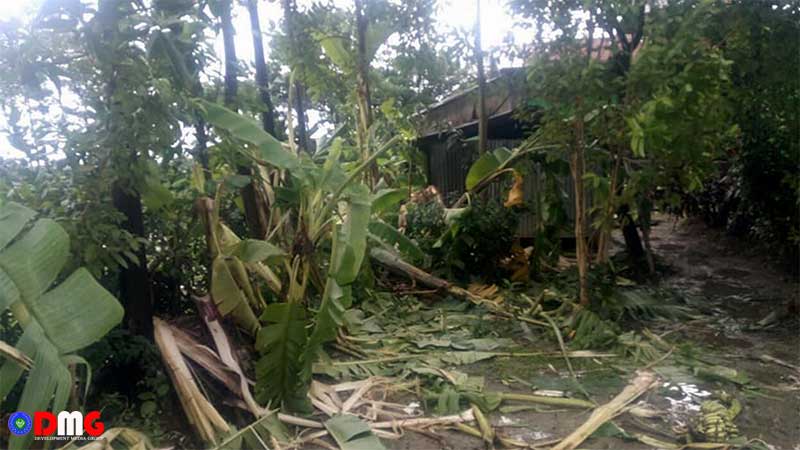 Cha Lu Aung | DMG
7 September, Maungdaw
     
As many as 12 wild elephants entered Laung Done village in northern Maungdaw Township on the night of 6 September. They ate about 400 banana plants grown in the compound of the village monastery and destroyed the door of the Buddhist ordination hall.

 "They did not harm people, but villagers were frightened of them and ran away from the village," village administrator U Ye Kyaw said.

Wild elephants constantly visit Maungdaw Township. A farmer from Kan Thar Yar village was trampled to death on 24 June.

On 10 January, a villager from Kyauk Chaung village died after a wild elephant stomped on him. The arrival of wild elephants have raise concerned among local residents.