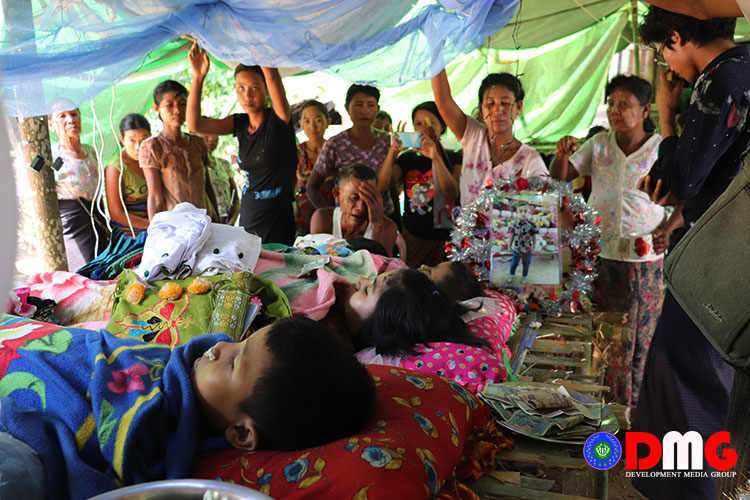 Khaing Roe La | DMG
9 September, Minbya
 
Three teenagers from Aung Daing village in Minbya Township stepped on a landmine while they were tending to their cattle near the village on the morning of 7 September, villagers said.

Husein Chaw Ri, Swe Dula Main and Mahmed Rawfee, all are about 16 years old, they received injuries from the blast, the village's official U Shwe Hla Aung said.

"The incident happened at an old war zone between Shwe Tamar and Aung Daing villages.Their legs were injured and one of them was seriously injured," U Shwe Hla Aung said.

They were sent to Myaung Bwe cottage hospital in Mrauk-U Township and two of them have recovered.

The Tatmdaw on 8 September announced that the landmines villagers stepped on were planted by the AA.

The AA denies the Tatmadaw's accusation and responded that the Tatmadaw misled people into thinking the AA plants landmines.

"The Tatmadaw set up mines at four strategic locations as sentry mine. They did not take some of them when they left those areas." the AA's spokesperson Khaing Thukha said.
 
The collateral damage due to the ongoing fighting has been increasing day after day.