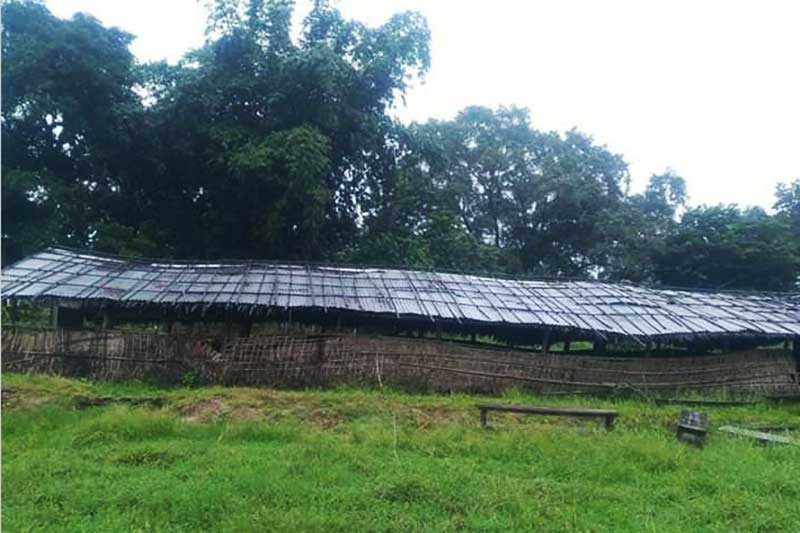 Aung Htein | DMG
September 14, Rathedaung

About 130 middle school students in Arakan State's Rathedaung Township are facing difficulties continuing their studies because their temporary school building has fallen into disrepair.

The school in Laing Gwin was upgraded to a middle school from a primary school but the government has not yet constructed the necessary buildings so residents built a temporary building with their own funds. 

The building is now unusable because Laing Gwin residents were unable to maintain it after they fled their homes due to conflicts between the Tatmadaw and Arakan Army (AA).

"It is impossible to put middle level and primary level students together in one building. The building for the primary students is 80 feet wide and 30 feet long, including an office for teachers," said U Soe Kyaw Myint, principal of Laing Gwin primary school.

The school has around 230 students. Classrooms are set up outdoors on sunny days for the middle school students but they cannot study when it is raining.

The principal said that they will have to split the school teaching schedule into two shifts if the ruined building cannot be fixed. But he added that it could cause more problems for students.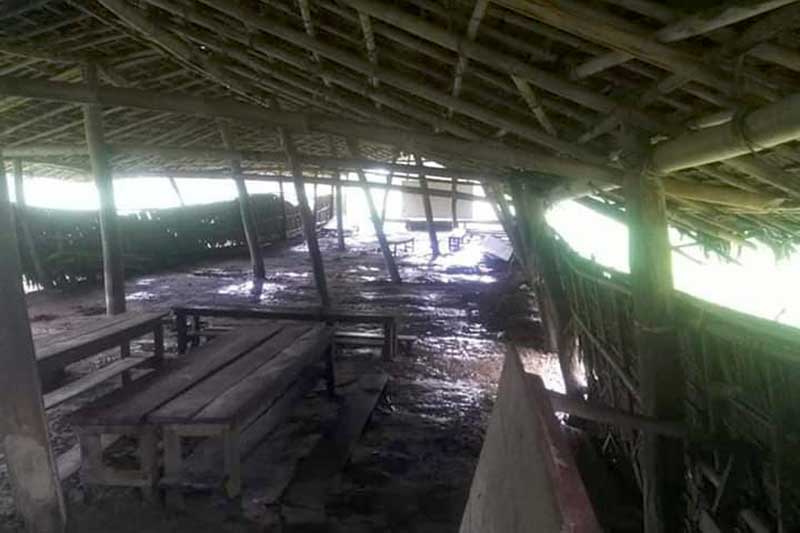 U Wai Thar Tun, whose child attends the school, said that residents knew that the temporary building needed to be repaired but they could not afford to do it because their own lives are in flux at the moment.

"We need assistance for the education of our children. We [our villagers] cannot afford to financially support our kids' educational future now. Our businesses aren't going well since the area is unstable. We want to ask for help to build the school," he said.

The principal said that although they submitted a proposal to the Department of Education to build a new school building in the 2017-18 academic year they have yet to receive a response.

Although some schools in remote areas of Arakan State have been upgraded from primary to middle schools, most do not have enough school buildings, teachers and learning materials.