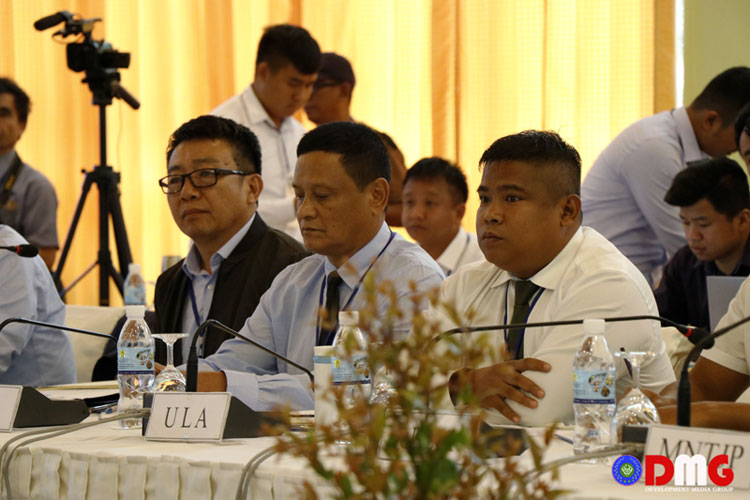 Myat Win Kyaw | DMG
18 September, Yangon
 
The Northern Alliance, the government and military representatives have reached an agreement to keep on discussing seven points in another round of talks in Keng Tung on 17 September.
 
They agreed to meet again in October to talk about signing a bilateral ceasefire agreement to end the ongoing armed conflicts, returning IDPs to their homes, deployment of troops and specifying regulations both sides need to follow to refrain from new clashes.
 
They also discussed to have further talks on the topics of arrests, detentions and punishment conducted by both sides and facts they all can accept in the dialogue for the NCA.
 
Dr Nyo Twan Aung, deputy chief of the Arakan Army, told media that the discussion for signing bilateral ceasefire agreement had to take time because both side misunderstood the points in the agreement.
 
"What we understood is that we all four ethnic armed groups will sign simultaneously. We all will discuss it together. But, the Tatmadaw want to sign with each group at one time," he said.
 
U Zaw Htay, spokesperson of the NRPC, said in the press conference that the talks achieved positive results and hoped for improvements in further talks.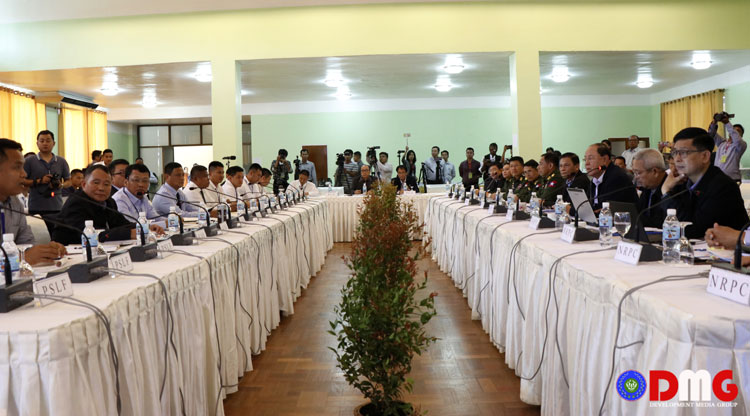 The talks were made among representatives of the government's negotiator, military representative and representatives of the four members of the Northern Alliance (NA)_the Kachin Independence Organization (KIO),  the Ta'ang National Liberation Army (TNLA), the Myanmar National Democratic Alliance Army ( MNDAA) and the Arakan Army (AA).
 
Vice chair of the NRPC U Tun Tun Oo, U Thein Zaw, Lt-Gen Khin Zaw Oo, Lt-Gen Yar Pyae, Lt-Gen Min Naung and Lt-Gen Tin Maung Win joined the talks.