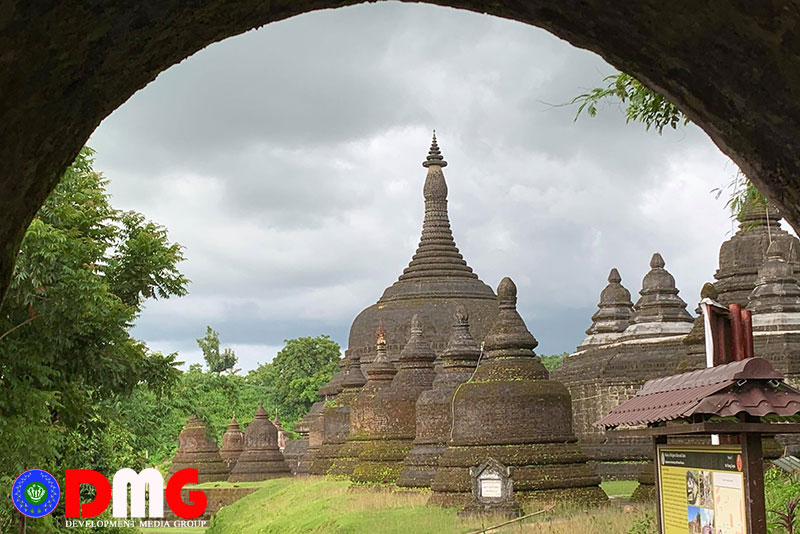 Chan Aye | DMG
18 September, Mrauk-U

Mrauk-U city is a booming tourist destination in Arakan State but few travelers visits the ancient city, so local tour guides have been unemployed for seven months now.
The number of visitor to Mrauk-U has been decreasing since the ongoing armed confrontations between the Tatmadaw and the AA.
Local tour guides have to shift to other jobs for their livelihood because the number of visitors has become nil.
"There are about 15 tour guides in Mrauk-U. Some are now working as motorbike taxi drivers. I am in a training course now and it may not guarantee me a job. We are in a tight spot now," said U Than Tun, a local tour guide in Mrauk-U.
The number of tourist arrivals to northern Arakan State has declined since 2012 and it was the worst after the 2017 violence in Maungdaw.
"We have lost our job opportunities since the start of the fighting. Previously, our jobs seemed secure. After the outbreak of conflicts, jobs as tour guides and drivers have become extinct," said Ko Soe Nay Lin, a tour guide in Mrauk-U.
Meanwhile, Mrauk-U is one of the townships where the Internet access has been blocked, affecting tourism in the region.
Tour guides hope to demarcate Mrauk-U region as a demilitarized zone and to lift the Internet ban so that their livelihood would be recovered.