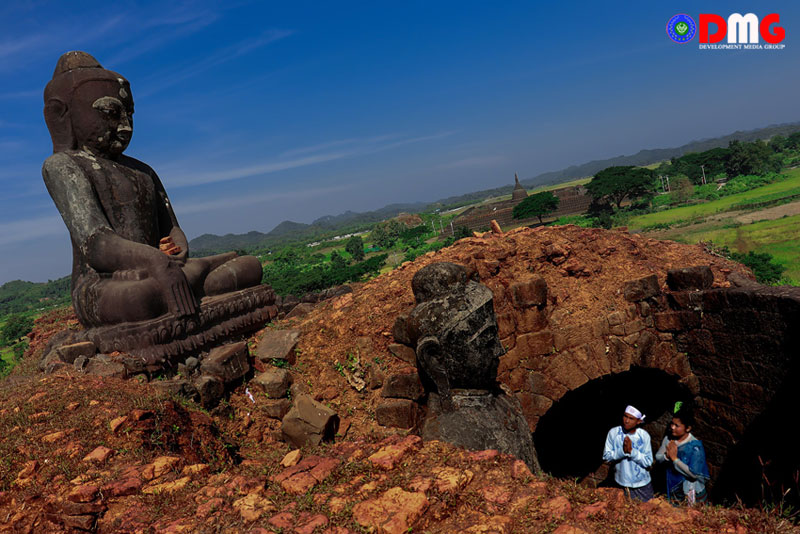 Khin Tharaphy Oo | DMG
27 September, Sittwe
 
The draft proposal for designation of Mrauk-U Region as World Heritage site has been submitted to the UNESCO World Heritage Center on 24 September.
 
Despite efforts to put Mrauk-U on the UNESCO World Heritage List, the public awareness for protection and preservation of the Mrauk-U region is a must for concerned officials, said Chairperson of the Mrauk-U Cultural Heritage Preservation Committee Daw Khin Than.
 
She continued that, "It is important to draw up a plan for managing the proposed cultural heritage region. Similarly, both the government and public must conduct awareness campaigns on how to preserve ancient cultural sites in the Mrauk-U Region.

The draft proposal which states that Mrauk-U is home to numerous ancient pagodas, stupas and temples has already been submitted. So she hopes Mrauk-U will be added to the UNESCO World Heritage List, Daw Khin Than said.
 
"Our side has already presented the nomination dossier draft to the UNESCO World Heritage Center. An expert team from UNESCO will visit Mrauk-U to examine whether ancient Arakan City should be listed as a world cultural heritage zone or not. We believe that Mrauk-U is a unique ancient city," she said.
 
Archaeologists from UNESCO's Landmark and Site Committee will make a field trip to Mrauk-U in September, 2020 to inspect whether the ancient Arakan City should be enlisted as UNESCO World Heritage site or not and the final decision will be made in 2021.
 
There were clashes between the Tatmadaw and Arakan Army (AA) in Mrauk-U Township and some ancient cultural pagodas and temples were damaged by armed conflicts. Residents in Mrauk-U are requesting the government and the Tatmadaw to designate the ancient cultural city as war free zone. 
Related Posts :
Drafting Mrauk-U region nomination for World Heritage Site finished
Effective protection conducted for Mrauk-U cultural heritage
Report to chief minister for protection of Mrauk-U cultural heritage site