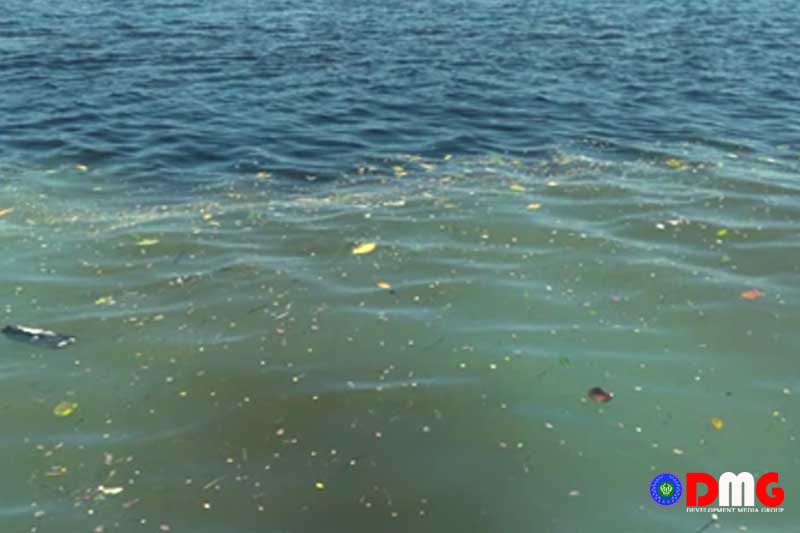 Khaing Min (Kyauk Phyu) | DMG
2 October, Kyauk Phyu
 
Contaminated water has been discovered in Kyauk Phyu's Thanzit River on 10 September, local fishermen said.

This is the second time the river water is polluted. The first time was in July last year.

When the river water was contaminated, the amount of fish, prawns and crabs caught by fishermen has decreased, said U Khin Maung Tin, a villager from Aung Lan Chain village in Kyauk Phyu Township.

"We saw a black substance in the river in the first week of September. A week after that fish, prawn and crab were not seen in the river. It affects the daily lives of fishermen. We do not know the source of the contaminated water," he said.

U Hlawn Moe Htet, assistant director of Environmental Conservation Department in Kyauk Phyu district, said that the department tested the river water monthly and showed the results to authorities.

"We tested the river water near Kalama Kyun and Bu Taung Khwe. We did it since April.  We sent the sample water to the lab of our department in Sittwe within 24 hours. And we announced that chemicals were found in river water," he said.

He added that the department would conduct field inspection if they were informed about the change in the color of the water or contamination.

U Maung Tin Soe, a local resident from Si Taung Gyi village in Ann Township, said that scarcity of fish and prawns due to the contamination of river water affected villages along the river.

 "After we saw black water in the river last year, the number of fish, prawn and crab decreased in the river. This year, we have similar effect," he said.

The contaminated water from Thanzit River in 2018 was found to have lead levels 10 times higher than normal and phenol compounds 26 times higher than the standard level, the Alarm Myanmar announced its lab finding.

Local residents speculated that the contamination might be from a leak of oil because there were oil and gas projects in Kyauk Phyu. But, ministry of Electricity said that the examination conducted by the government departments determined that oil could not be the cause of the contamination.