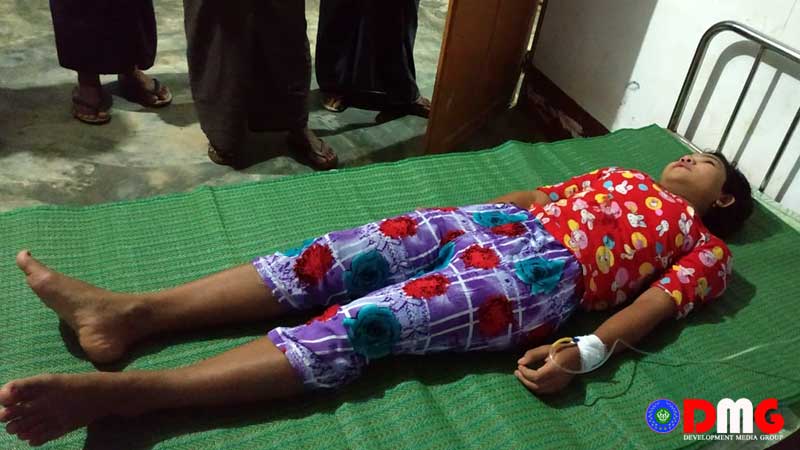 Min Tun | DMG
2 October, Sittwe
 
A 14-year-old girl was hit by a piece of shrapnel at about 5 p.m. on 2 October in Zedi Taung village of Buthidaung Township, Rakhine State.
 
Ma Mya Thazin, who has been taking shelter in Zedi Taung village after fleeing from Kun Taung village in Buthidaung Township because of clashes, received injuries, locals said.
 
She received injuries after an artillery shell landed on the house she was staying in.
 
"The girl is living in a house, in the east of Zedi Taung village. A barrage of heavy weapons came from the side of Kun Taung and Nwar Yone  Taung villages and hit the house," said a local who asked not to be named.
 
Currently, the girl is being treated at the Zedi Taung Station Hospital and will be sent to the Sittwe Hospital on 3 October.
 
"She got a 2-inch cut in her belly. Doctors said it is difficult to perform an operation on her at the Station Hospital because of insufficient surgical instruments so she'll be transferred to the Sittwe Hospital. She will go to Sittwe Hospital by boat tomorrow," a local said.
 
Locals said that there was no fighting on 2 October in the vicinity of Zedi Taung village and they don't know the origin of the shell. 
Related Post : Buthidaung Township student being treated at Sittwe Hospital