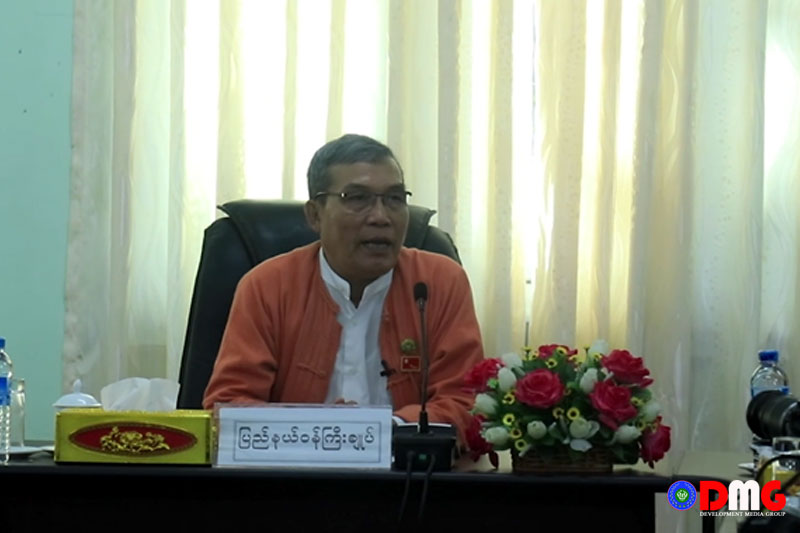 Min Tun | DMG
2 October, Sittwe
 
Arakan State chief minister U Nyi Pu urges the regional police force to be vigilant for security of people's lives and property so that they could respond to any potential threats by some terrorist groups.

He said it in his opening speech for the celebration of the 55th anniversary of the Myanmar Police Force Day held in Sittwe on 1 October.

The chief minister also said to provide a public awareness campaign about crimes in villages because the crime rate was higher in rural areas than urban areas.

At the event, awards were handed out to outstanding police as well as police who cooperate with the Tatmadaw in fighting back insurgent groups and police who could manage to arrest offenders connected with drugs.

Authorities did not identify any group by name in their speech. But, the Tatmadaw and the government recognize the AA as terrorist insurgents.