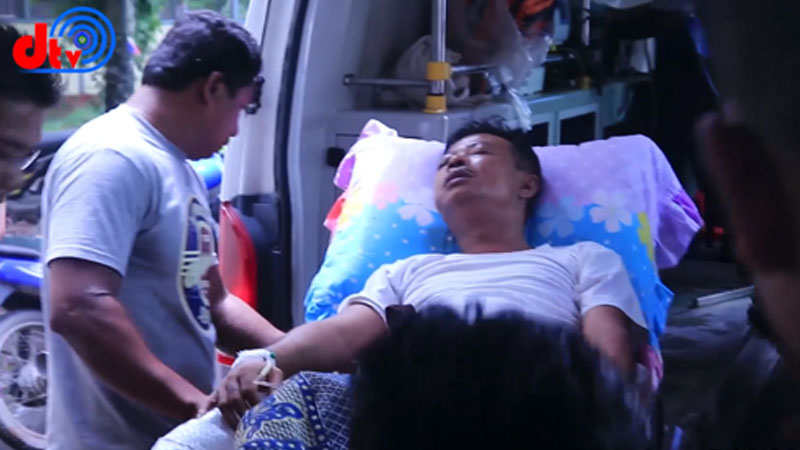 Khaing Roe La and Aung Htein | DMG
5 October, Sittwe
 
An owner of a construction company and a driver were shot by two unidentified gunmen in Sittwe on Friday night, according to No.1 Police Station in Sittwe, Arakan State.

U Nyi Nyi, developer of Aye Nyein Construction Company and U Nyi Nyi Naing, the driver of a vehicle, were shot in front of the developer's house in Kyaung Tet Lan ward in Sittwe at about 9 P.M. after he drove home from his Aye Nyein's clinic at the front of U Ottama's Park, families and some local people said.

"Two men shot them when they get out of the vehicle," said police captain Aung Mya Oo, head of No.1 Police Station in Sittwe.

The driver was injured in his left thigh but the developer received serious injuries to his nose and was rushed to Yangon hospital.

A case has been opened at No.1 Police Station in Sittwe.

Police officers, retired military personnel, former village administrators and civilians have been shot dead or stabbed to death in Arakan State amid the armed conflicts between the Tatmadaw and the AA.

Despite the murders that continuously take place in the region, authorities cannot apprehend the culprits.
    
In regard to the unsuccessful murder attempt of the police, head of Arakan State Police Force of Colonel Kyi Linn told the DMG on 1 October that police need cooperation of people to be able to get to the truth.

"Eyewitness should report to us so we could find out the truth. If people are too scared to help solve these heinous crimes they will continue," Colonel Kyi Linn said.

Between 25 September in 2018 and 22 September this year, 26 people were killed in Arakan State, the Tatmadaw said.
Related Post : Three men brutally killed in Arakan State