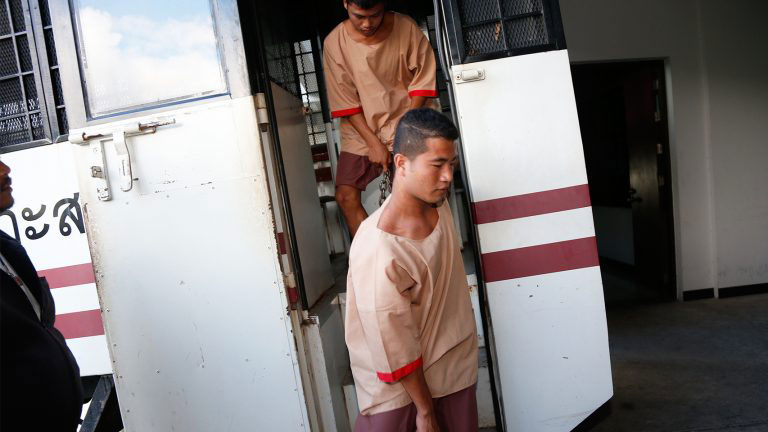 Khaing Roe La | DMG
September 6, Sittwe

The Arakan State Hluttaw has submitted an appeal to the King of Thailand for Arakan migrant workers Win Zaw Tun and Zaw Linn who have been sentenced to death in Thailand.

U Mya Than, deputy chairperson of State Hluttaw, said that the appeal was sent on October 1 through the embassy of Thailand in Myanmar.

"According to the decision by the Arakan Hluttaw, we sent the appeal through the Thai ambassador in Myanmar. Our request is to reduce the sentence from the death penalty for them [Win and Zaw]," he said.

In the appeal letter, it was written that the request was made with sincerity because mothers of Win and Zaw arrived at the Hluttaw on September 14 to ask for assistance.  

"We seriously believe that the two accused will be saved from the death sentence by the royal pardon of Your Majesty," the appeal letter said.

The young British couple Hannah Witheridge (23) and David Miller (24) were found murdered in 2014 on Koh Tao Island in Thailand, and Arakan migrant workers Win and Zaw were charged with seven cases and sentenced to death by the Koh Samui Court in 2015 for the crime.

The accused said that they didn't commit the crime and were forced to confess, and the DNA did not match, but all their appeals have been rejected.

They also lodged an appeal to the highest court in Thailand, and it was rejected on August 29.