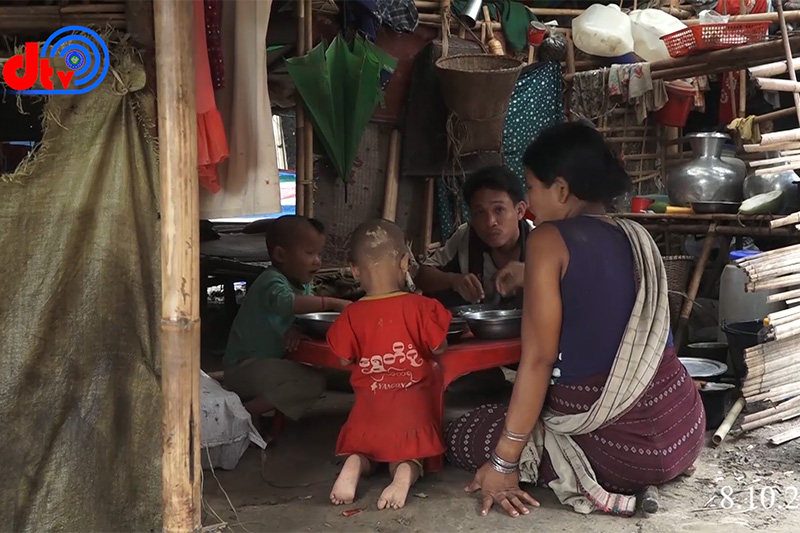 Khin Tharaphy Oo/ DMG
8 October, Sittwe

Construction of shelters for war refugees in Arakan State, a governmental projects, are almost complete but IDPs are not ready to settle in them, according to the Minister of the Municipal for city development, U Win Myint, spokesperson of Arakan State government.

U Win Myint said that although construction of the shelters was completed in all townships except for Rathedaung Township, there had been delays for operations, supplies safety and accommodations.

"War refugees are not here yet, what is being prioritized now is safety measures," he said, "we have to ask for the help of the ministry of Home Affairs."

"That's why it is delayed," he continued.

He said that they were trying hard for the resettlement to be as fast as possible.

Seven IDP camps are under construction at the industrial zone in Ponnagyun Township, Ywar Thit Kay and Thaung Da Rar villages in Rathedaung Township, Mrauk-U Airport, Nidin village in Minbya Township, Myaung-Nar village in Buthidaung Township and Myothit ward in Kyauktaw Township, according to the government.

There are more than 26800 IDPs in more than 6300 in households that were forced to evacuate their homes among fierce fighting, according to the government statistics of 28 July.

Only over a thousand people have been listed to stay in IDP camps built by the government, the regional government said.

According to the figure of the Rakhine Ethnics Congress (REC) released on 16 September, there are more than 65,000 war refugees in the shelters and other places.

There are not many war refugees living in the government's shelters because it's far from their native villages where they had lived for a long time, according to the President of REC, U Shwe Baw Sein.

"Living in urban areas and these small buildings are not popular," he said, "They are mainly interested in their villages."

"In the meantime, I think it'd be best to plan a suitable place for them closest (to their villages) till there is peace," he continued.

At present the number of donors for IDPs living in camps has decreased and there have been food shortages.